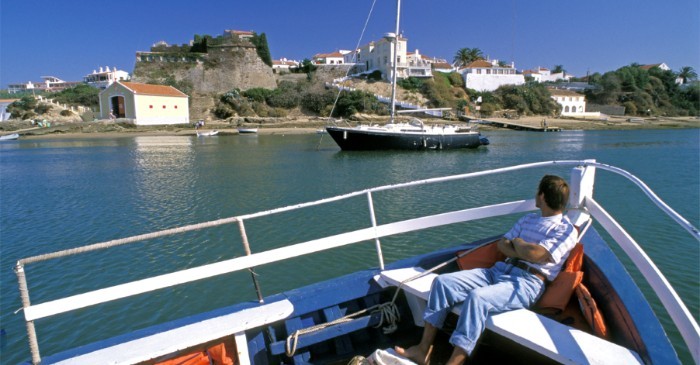 Alentejo Coast
The Alentejo region of Portugal is known for its flat plains dotted with distinctive cork trees and its pretty hilltop villages made up of white-washed houses. Yet many visitors come to the Alentejo to experience the region's stunning coast.
Stretching out from the south of Lisbon toward the popular beaches of the Algarve, the Atlantic facing Alentejo coast may not attract hard-core sun-worshippers in the same numbers as the Mediterranean resorts. There are however plenty of good reasons to head away from the crowds and explore  this quiet corner of Portugal that has, until now, been a well-kept secret among Portuguese visitors.
Portuguese seafood
Every region of Portugal is proud of its local produce and the Alentejo coast is no exception. With fresh pickings on offer from the local fishing ports a holiday here is a delight for fans of good quality seafood. Peixe (fish) comes in many varieties and what we've provided here is just a brief taste of some of the most common types as well as a few words that are worth knowing when you inspect a local menu.
Peixe grelhado, or grilled fish, is perhaps the most popular way to prepare  fresh fish in Portugal. Often prepared on an outdoor grill, it is generously salted and cooked whole.
It's impossible to talk about fish in Portugal and not mention bacalhau (cod fish). The irony here is that despite this being one of the nation's most loved dishes, the fish is certainly not fresh and not even from the local waters. Caught in the cold northern seas around Norway and Iceland, the cod fish is soaked, poached and poached again until it barely resembles its original form. The resulting strong tasting bacalhau is then used in a wide range of favourite dishes.
Sardinhas (sardines) are another favourite and often brought out as part of the couvert (a set of dishes offered before ordering). Most frequently offered in the summer months and always served whole, the bones of the sardine are very small and if you want to eat like a local you'll need to avoid the temptation to pick through the bones.
Dourada (sea bream) is a popular fish with a light and pleasant flavour that is often served as a summer lunch dish. It goes down particularly well with a glass of white wine.
If these small mentions have whetted your appetite for learning more about Portuguese seafood I would highly recommend a look at the excellent Peixe in Portugal article by Andrea Smith. Similarly the highly informative Dining Well in the Algarve by Gwen McCauley offers useful insights of Portuguese cuisine that apply beyond the Algarve.
Bom apetite!