Imagine an island filled with the most colourful flowers in bloom where even the hedges that frame the quiet lanes are made of up of miles of vibrant hydrangea bushes. If we add in a sprinkling of  banana and pineapple trees you'll probably have placed your imaginary island somewhere in the Caribbean. Yet the Azores, a group of nine small volcanic islands in the North Atlantic Ocean, are still a part of Europe, albeit sitting at its westernmost extremity.
Much of the flora for which the Azores are renowned was introduced by settlers, keen to add a bit of colour to what was originally thickly wooded land. The hydrangea was introduced mainly due to the fact that it is not grazed by cattle, meaning that it provided a reliable boundary between farmers' fields. Despite its status as an imposter and in some circles even a pest, many Azoreans have adopted the hydrangea as a symbol of the islands.
A good place to enjoy some of the finest Azorean flowers is at the Hotel Terra Nostra Park at Furnas.  Here on the island of Sao Miguel, a set of beautiful gardens have pretty much been integrated into the hotel. The hotel itself was opened in the 1930s but the gardens have been developed here for almost 250 years. Originally begun by the ambitious American consul Thomas Hickling, they have gradually grown as successive owners have enthusiastically added their own twist to the resident shrubs and flowers.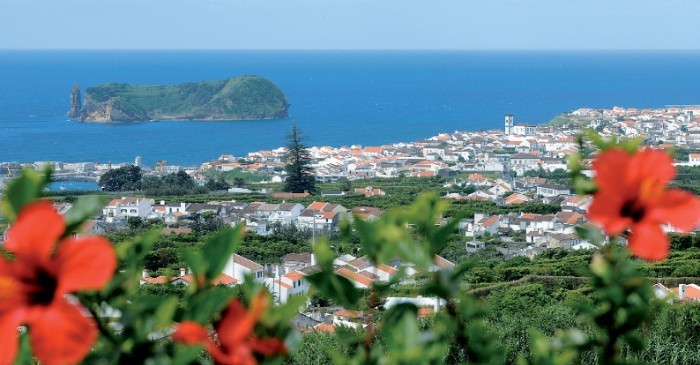 Now stretching over 12.5 hectares the gardens at Furnas include lakes, streams, water-mills and winding paths along which you can discover centuries-old trees. There is even a pool of thermally heated water that is used for swimming.
If the flowers of the Azores seem a little too far away to visit this year, there is a  chance to enjoy them in London. The Azorean Tourist Board will be present at the RHS Hampton Court Palace Flower Show (July 3-8) and will present an Azorean Table, featuring the best of the islands' flora. And should you be inspired by the sight of the colourful displays and wish to drop everything and travel to the Azores, Sunvil Discovery will also be on hand to help you arrange your trip!