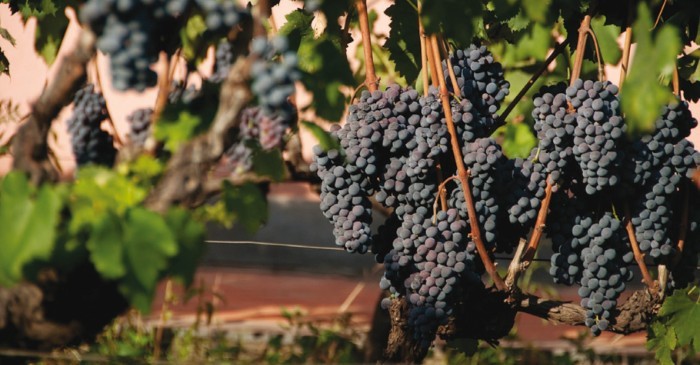 Take a holiday in rural Italy and the chances are that the itinerary will at some point include a visit to a vineyard to sample a glass of local produce. Italy's wine producers have a long tradition of encouraging visitors to become familiar with not only their end product but with the whole business of getting the grape from vine to glass.
Now there are even more reasons for visitors to experience Italian wines at first hand, with an increasing number of properties combining quality holiday accommodation in the lovely Italian countryside with wine tasting opportunities. As well as sampling the wine at its place of origin these rural homes are offering  the chance to explore the nearby areas and indulge in a variety of activities. Here are just a few options:
Fattoria Lavacchio
Just beyond the outskirts of Florence, this 110 hectare estate produces quality wines such as Fontegalli, Cedro (riserva) Chianti Rufina and Oro del Cedro. Guests stay in a renovated farmhouse and can enjoy horse-riding, cycling, cookery lessons and even learn the art of making Tuscan pottery. And if a day in the city appeals, Florence is only 20 minutes away by train.
Le Fonti A San Giorgio
A little further from Florence, close to the charming village of Montespertoli in the Chianti region, is this historic Tuscan farmhouse. Le Fonti a San Giorgio is composed of the old farmhouse and a former chapel, now converted into individual apartments and offering a relaxing break in pleasant surroundings. Guests can take part in cookery classes and wine tasting, while the on-site restaurants offers a selection of local dishes.
Hotel Palazzo Leopoldo
This former royal palace has a rich history stretching back over 700 years. It was once the home of Leopoldo II, the Archduke of Tuscany, and in the 20th century played host to Umberto of Savoy, the Italian Prince. Guests can enjoy fine food at the palace's panoramic restaurant, sampling the local Chianti wines and fresh Tuscan food. In between eating and drinking a stroll within the palace reveals old frescoes, terracotta floor tiles and magnificent fire places. The palace is a well placed for exploring the region, with Siena, Florence and Castellina a short drive away.
Hotel Villa Sirio
Further south, this is a rare opportunity to stay in a 19th century manor house set right on the sea. Set in the popular town of Santa Maria di Castellabate and less than an hour's drive from the Amalfi Coast, Villa Sirio offers guests wine tasting from their own extensive cellar. It's a great choice for romantic candlelit dinners, with a reef deck dining available, allowing you to see sealife swimming beneath your feet. Not surprisingly, the Hotel Villa Sirio is also a popular choice for weddings.