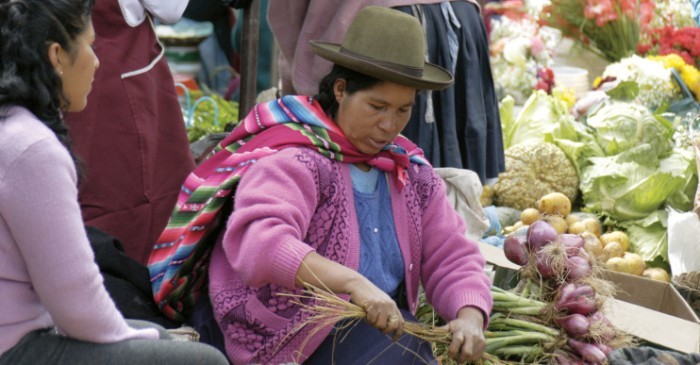 While most visitors heading to Peru have a visit to Machu Picchu at the top of their must-see list, an increasing number are discovering that the road between the main tourist hub of Cusco and Machu Picchu itself has plenty of reasons to stop and explore a little further.
The area known as The Sacred Valley follows the course of the Urumamba river as it winds its way between traditional villages, flat farming terraces and occasional Inca fortresses. Once considered as little more than window dressing by the tourists keen to get to the fabled 'Lost City of the Incas', this area now offers accommodation and activities that make a stopover, or even a self-drive holiday in The Sacred Valley, an exciting and adventurous way to experience the rich history of Inca culture.
As part of this promotion of indigenous culture and tradition, the Achuma (meaning 'cactus') theatre show recreates the initiation ceremony for a shaman who is passing from his apprenticeship to full shaman status. In a dazzling mix of circus skills, extreme balancing and intricate theatre, the performance takes the audience through the process of initiation as the apprentice uses the Achuma plant to travel to other spirit worlds.
A clip of the performance can be seen here:
The Achuma performances take place in Wayra four evenings each week, from Wednesday to Saturday. It is a popular and convenient option from the nearby Sol y Luna hotel, where guests can enjoy a range of activities that provide them with a rare insight into the modern life of the descendants of the great Inca civilisation. The region's markets are well known for their colourful products and friendly smiles – don't miss the Pisac market that takes place every Sunday.
Meanwhile an unusual visit is a trip to see the salt plains at Maras, where the farmers block off the naturally occurring salty spring water and let it evaporate, leaving fields of pure white salt. These look particularly striking against the backdrop of the valley's lush green mountains.
And finally while it's easy to be fooled into thinking that the Inca Trail is the only walking trail worth doing, this is in fact a landscape full of opportunities to explore on foot. In fact for those who for whatever reason are not walking the Inca Trail, there are many trails of all lengths and difficulties that allow almost everyone to experience the magic of walking in the land of the Incas.
Visit our site for more ideas and information about holidays in The Sacred Valley.