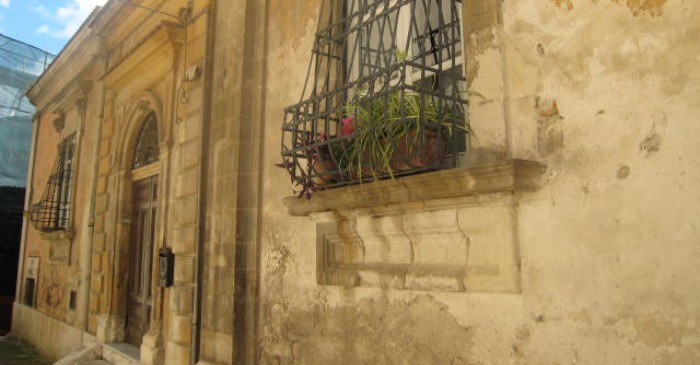 If you've ever wandered through central London and stopped to admire the street performers who hold court at Covent Garden or on the South Bank, then you're likely to enjoy the International Buskers' Festival. This annual event, held in the town of Ragusa Ibla in the south east of Sicily, brings together artists from around the world in a celebration of talents that cover a wide range of skills.
The Buskers Festival started in 1995 with a modest 9 acts. Since then it has steadily grown, attracting more artists with the types of act that either leave you gasping in amazement or scratching your head in bewilderment. There are acrobats, fire-eaters, actors, musicians, jugglers and several clowns, all bringing their own twist on street theatre to Ragusa Ibla.
The buskers are given set times to perform at performance sites around the town, so that visitors can use the programme guide to work out who to see where. Over four days of serious work and even more serious partying the residents of Ragusa, the performers and of course the many visitors who are welcomed into the town make this a special occasion for everyone involved. This year's Ibla Festival takes place from the 11th to the 14th of October. This video provides you with an idea of what to expect.
The festival only takes place once a year but Ragusa is well worth a visit at any time. The town is split into two distinct parts: Ragusa Ibla (the lower town) is separated from Ragusa Superiore (the upper town) by a deep ravine. The old town is Ragusa Ibla, destroyed by an earthquake in 1693 and rebuilt into the haphazard mish-mash of grand churches and tightly squeezed houses that exists today. It is considered one of the finest examples of a baroque-inspired town and as one of Sicily's most attractive towns draws admiring tourists throughout the year.
If you're planning to travel to Ragusa the area offers some of the most delightful accommodation. Stay at nearby Azienda Agricola Cos, an old 19th century palace next door to the Cos estate winery. Guests can enjoy tours of the winery and arrange tastings of the local produce.
The temperature in Sicily remains high in September, meaning that visitors can stay outdoors on the warm evenings enjoying the varied performances given by the buskers. If you do come and see some of the world's best street artists perform in Ragusa, you're in for a treat – but don't forget your small change!