The month of September is a first for the Sunvil Supper Club – it is our first savoury recipe. What better way to celebrate this is there than by choosing one of our favourite savoury dishes – a fish stew from the little Greek island of Paxos.
Paxos is the smallest of the Ionian Islands, measuring a tiny seven miles end-to-end and three miles at its widest point, but don't make the mistake of thinking its lack of size means that it doesn't hold some excellent food. The island's climate makes it perfect for growing wonderful olives, and as a result large swathes of the island are given over to olive groves which make some of the best oil around. From the white pebble beaches stretches the Ionian sea, so it is no surprise that fish, such as grey mullet and sea bream, feature in many of the local dishes.
If you want to make this mouth-watering fish stew then just download the September Sunvil Supper Club recipe card below and get cooking! If you want to share your thoughts about the recipe, or share pictures of what your stew looks like, then we would love to hear from you – simply fill in the comments box at the bottom of this page!
To download your recipe card, follow the instructions below:
– Click on the recipe card image below – this will take you to a new page with the recipe card on it.
– From here right click on your mouse and click the 'save as' button.
– Save the card wherever you choose and then open it up.
– Once you have opened your recipe card you print it using your chosen printer.
– All you have to do now is go shopping!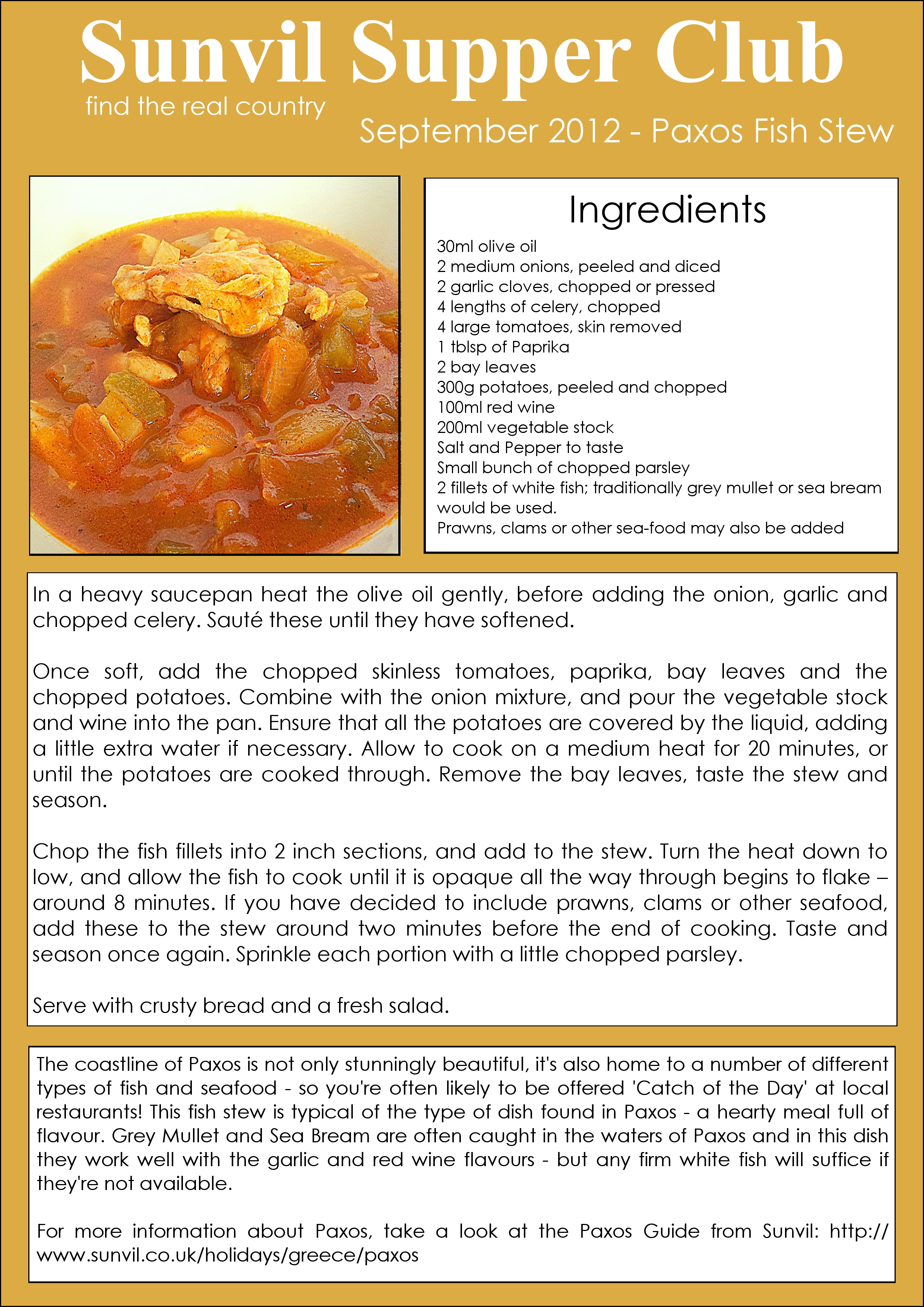 Alternatively, download the PDF version of September's Sunvil Supper Club recipe card by clicking here.