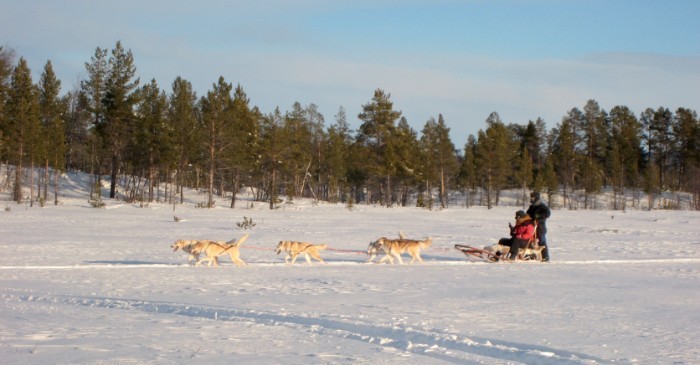 Ask people to name the world's largest city and you may get many different answers. Tokyo, Shanghai, Mexico City and Manila may come up frequently in the list of global mega-cities but I suspect few people will think of Kiruna, an unremarkable Swedish town 90 miles north of the Arctic Circle.
Things to do in Kiruna when you're cold
Kiruna is a popular place for visitors to come and enjoy the delights of an Arctic winter. Wrapped up under warm blankets you can take a dog sled tour and learn traditional survival and hunting techniques. During your ride through the snow you can even stop at a trapper's cabin to enjoy hot drinks and snacks while listening to a guide tell stories about the huskies and the Arctic way of life.
There's even a horse sled tour, where you head out in the winter evenings, wrapped up warm against the cold, and look out for a lucky break in the clouds to see the aurora borealis shining overhead. Talking of auroras, if you really want to see the Northern Lights in style you should treat yourself to a visit to the Abisko Sky Station, where you can enjoy a meal before sitting out under the unpolluted sky and waiting for that illusive glimpse of nature's great spectacle.
But perhaps the best known hotel in this corner of northern Sweden is also the most popular place to visit, for residents and non-residents alike. The IceHotel idea has been copied elsewhere but this is the original version. It can't claim to be the oldest ice hotel course, as every spring that year's hotel disappears into the ground, while visitors in December and early January will see the finishing touches being put to the next new building. Stay in the Ice Hotel for a night if your budget allows, but even if you choose a more conventional place to sleep a visit here is a must if you are in Kiruna.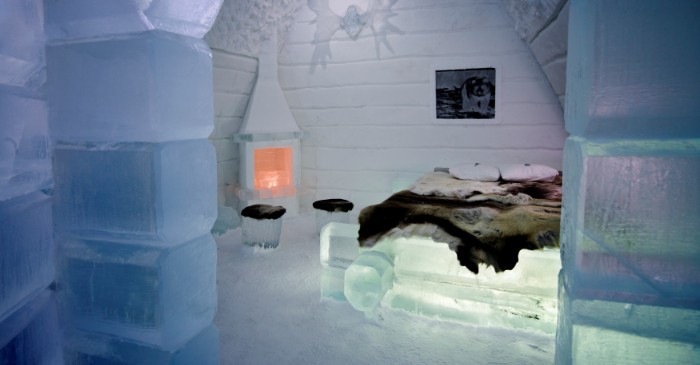 The World's Largest City
So back to the world's largest city – how could Kiruna be ranked ahead of London, Los Angeles or even Sweden's own capital Stockholm? Well, it's population of 20,000 would need three more zeros on the end to come close to its rivals. But what it lacks in people it makes up for in size – or at least it once did. At nearly 5,000 sq km Kiruna was larger than its rivals for several decades until boundary reforms shrunk it down to a more normal size (and even stripped Kiruna of its status as a city). It does still boast the world's largest underground iron ore mine, so perhaps the town can still maintain its claim to be a world-beating destination.