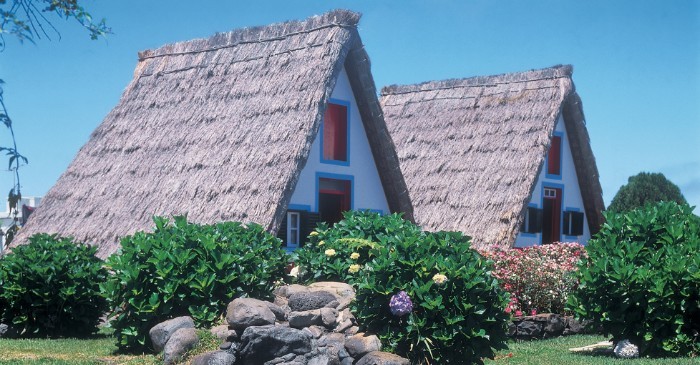 If you're looking for an escape from the British autumn chill, Madeira offers a great chance of sunshine and temperatures that can reach 20°C long after the central heating at home has been turned up to full power.
Autumn on Madeira is a time for harvest festivals and celebrations that have traditionally signalled the end of a year of hard work on the land or at sea. One of the most colourful celebrations on the island takes place on the 1st of November each year. The Chestnut Festival (Festa da Castanha) is held in the little village of Curral das Freiras (translated as 'Nuns' Pen') – this year will be the 27th festival.
Chestnut trees abound in Curral das Freiras making it a natural place to hold a chestnut festival, and it is a village with a fascinating history. The valley in which the settlement lies is one of the few places on the island that can't be seen from the sea. As a result it was considered safe from pirate attacks and became a favoured hiding place for escaped slaves, outlaws and eventually, nuns. The sisters were on the run from the invading Lutherans who had were keen to cleanse the island of its Catholic priests and nuns.
Perhaps it is the rebellious nature of the collection of Curral das Freiras's early settlers that is still evident today as they take to the streets to enjoy the annual festival. Watch this clip and you'll soon see what I mean:
Chestnut Festival – Nuns Valley – November 1
So what can you expect if you happen to visit the island at the time of this year's Chestnut Festival? Food and drink, understandably, feature high on the agenda. Chestnut soup is perhaps the most common way to use the harvest from the trees, while chestnut liquor is also very popular. You can enjoy roasted nuts, nutty cakes and chicken breasts stuffed or flavoured with chestnut sauces. Local restaurants and bars get into the swing of celebrations with special dishes on offer and music and dancing going late into the night.
Chestnut trees have been known to be on the island since the first days of settlement, around 500 years ago, while elsewhere in Europe they go back over 3,000 years. Little wonder then that so many exciting recipes have been thought up using the humble fruit of the tree. If you've always fancied getting away for a bit of pre-Christmas sunshine, a trip to Madeira may be a good choice – particularly if you like the idea of a chestnut overdose!