I can safely say that in my five years of travelling to Sweden, and around Europe's third largest country, I have never had a bad meal. The combination of fresh, local, seasonal and often ecologically sourced products, with gentle flavours and picture-perfect presentation has always left me wanting more.
Whether it is an open sandwich for lunch, a warm cinnamon bun for fika (coffee break); or steak, game, fish or seafood for dinner I am always excited at the thought of my next meal.
Last month a Red Cottage pop-up restaurant was created at the Truman Brewery in East London. The idea was to put Swedish food on the map and to get people talking about the diversity and quality of cuisine on offer. Sweden hasn't just won Gold at the Culinary World Championships for nothing, and from the feedback we have received the event was a great success.
Swedish cuisine: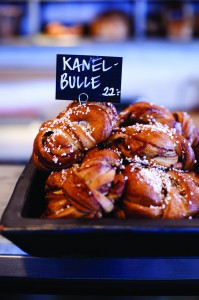 The cinnamon bun:
For the nation that consumes one of the highest amounts of coffee per capita, it is important that you have something nice to accompany your drink. In Sweden this is the role of the cinnamon bun, and no trip is complete without sampling a warm, sticky bun in an independent coffee shop. There are no Starbucks, Costas or Cafe Neros in Sweden.
The open sandwich:
The Swedes have a tradition of lunch time set menus which cost c.£9.00 and include soup, salad and a main meal. Although excellent value, I prefer to head to the nearest food hall for a fresh open sandwich. My favourite is crayfish served with lemon, mayonnaise and lettuce on rye bread – delicious!
Souvas:
Imagine yourself warming by a roaring wood fire, in a traditional lavvu surrounded by a pristine snow-covered wilderness. Now imagine your guide serving you a steaming, intensely flavoured stew – freshly cooked over the fire – with sweet flat bread and accompanied by warm lingonberry juice or coffee. The experience is not overshadowed by whichever excursion (snowmobile, dog-sled, reindeer) you are on, and is even more impressive when you consider the burnt ready-made burgers we serve on our summer bbq's (or maybe that's just me).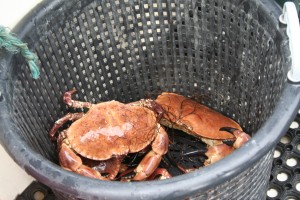 Seafood:
One of my favourite ways to enjoy the fresh seafood that Sweden has to offer is combining it with a sightseeing tour of the West Coast. Dinner cruise boats depart Gothenburg harbour towards the North Sea and on the journey you not only get to digest some exquisite seafood but also enjoy the stunning setting of the archipelago. The West Coast of Sweden some of the finest seafood in the country – oysters, lobsters, prawns, herring, crayfish and mussels.
Crayfish:
On a warm, clear summers' night in late August you will find many Swedes sitting down to enjoy a national tradition, kräftskiva (crayfish party). A boisterous atmosphere usually prevails and is accompanied by traditional drinking songs (snapsvisa).
Tradition dictates that the crayfish are boiled in salt water and seasoned with fresh dill (preferably "crown dill" harvested after the plant has flowered) then served cold and eaten with one's fingers.  This is washed down with Akvavit and other kinds of schapps, as well as beer.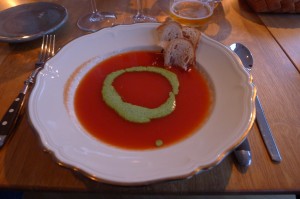 Pickled Herring:
A favourite in any Swedish buffet, this dish is most common at midsummer, Christmas and Easter and best enjoyed with rye bread or crisp bread. Pickled herring (sill) has been a regular in Swedish cuisine since the medieval ages. Today you can enjoy this dish in many flavours such as dill, garlic, mustard and onion.
Soup:
If you happen to be in Sweden on a Thursday you may notice that pea soup (ärtsoppa) is a popular menu choice with many Swedes. The true origins are a bit hazy but this simple meal, accompanied with pancakes for dessert, is infact a tradition within Sweden that generations have grown up enjoying. Recipes vary slightly within each household but it is common for the pea soup to include pieces of pork, onion, herbs and mustard.
Rachel Jelley
Sunvil Discovery