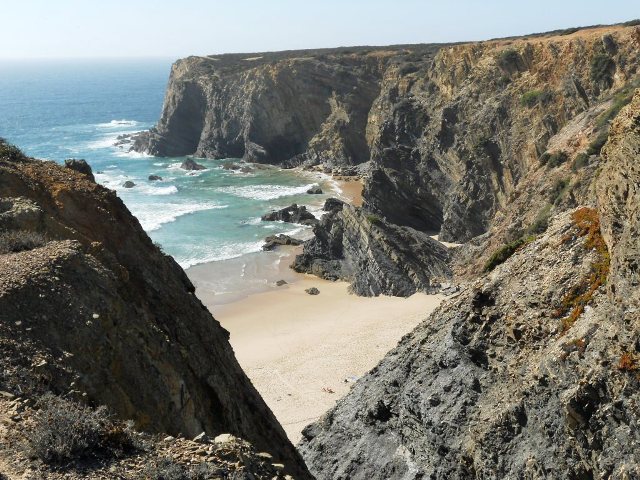 Whether you're exploring the Alentejo coastline on foot, by bike or in car, at some point during your trip you're likely to find yourself at the charming coastal village of Zambujeira do Mar.
Zambujeira is home to one of the region's finest and most easily accessible beaches, with a road leading pretty much right onto the sand. As a result it can get quite crowded, although even on a busy weekend we still found plenty of space to pitch up and enjoy the sun in between short dips in the chilly water (it was more fun just watching the surfers perform their tricks than getting wet).
For those who like their beaches a little quieter, a short energetic hike south of Zambujeira takes you over the sand dunes and down to the next bay, where a series of steps from the road to the sea means a quieter beach for those who make the effort to get away from the crowds. It's a lovely walk too – part of the Rota Vicentina Fisherman's Trail that runs for around 140 km along this part of the Atlantic Coast.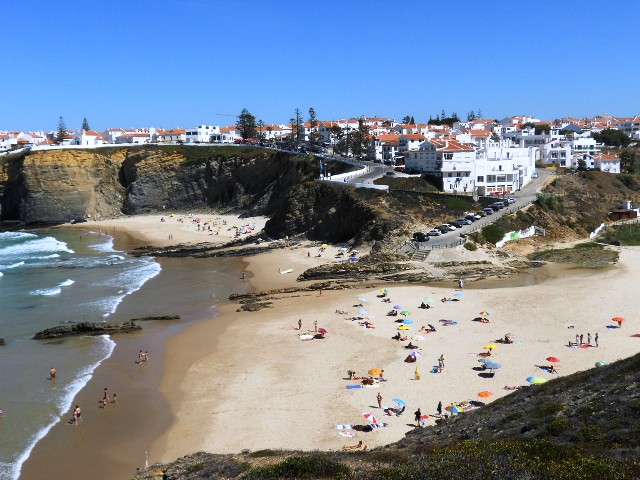 Zambujeira itself is a pretty collection of white houses spread out above the coast. A lonely church (Igreja da Zambujeira do Mar) stands at the tip of the cliff. A few cafes dot the main road that runs a few hundred metres inland beyond the small market. It's a lazy sort of place where you shouldn't expect too much to happen, at least in the heat of the summer sun.
A good accommodation option for those wishing to explore the coast around Zambujeira is to stay in the delightful Herdade do Touril. A comfortable guest house where guests can enjoy an impeccable standard of service (they get the balance between attentive and intrusive just right), Touril is around 5km north of Zambujeira. You could walk it in an hour, although it's one part of the Rota Vicentina trail on which you'll follow the road rather than the coastal path.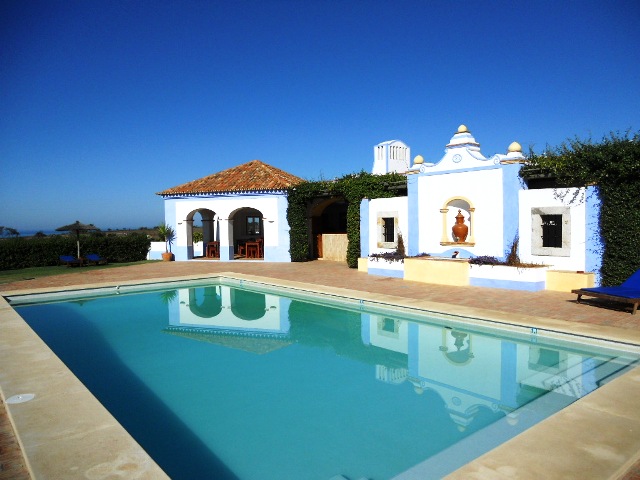 Halfway between Zambejeira do Mar and Herdade do Touril are two excellent seafood restaurants. A Barca is a 50 seater restaurant with excellent sea views and a rustic feel. We enjoyed the feijoada (bean stew) with cuttlefish and a plate of fried octopus with chips- unsophisticated but delicious.
Down from A Barca towards the harbour is O Sacas. It has an unpretentious look to it but the warm welcome soon made us feel at home. As we munched our way through a wheater fish with migas and a plate of fresh sardines we were greeted to the strumming guitar melodies and singing of a young lad. He may have been local but there was nothing local about his choice of music, with a full repertoire of British pop classics.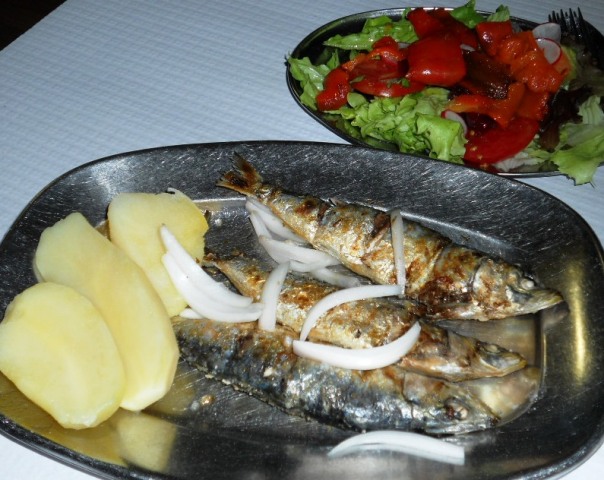 The owner didn't want us to leave, and despite asking for the bill we were given figs, dates, strawberry schnapps and then more snacks in an effort to maintain an audience for the budding rock star.