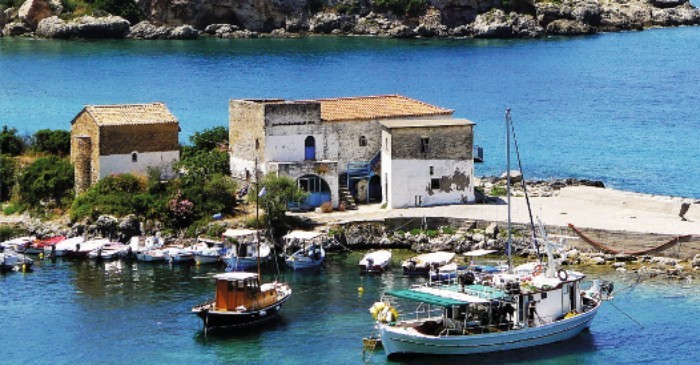 A Spartan Experience
It's probably best not to describe a holiday experience as Spartan – images of sorry-looking hotel rooms with bare walls and a solitary bed might spring to mind. Yet the origins of the word 'Spartan' reveal a very different picture and an ancient world that can still be uncovered on a visit to modern-day Greece.
The site of ancient Sparta is now occupied by the modern city of Sparti, in southern Peloponnese not far from the pretty harbour of Kardamili. It was from here that the Spartans came to dominate the eastern Mediterranean and at the peak of their military might around 3000 years ago they were feared by all and considered unbeatable. A society based almost entirely on military training, the Spartans were held equally in fascination and awe by their contemporaries. Even now describing something as spartan implies not only simplicity but a certain toughness and resilience.
You can visit the site of ancient Sparta and explore some of the ruins, although there isn't too much left to see as many of the artefacts from the site were taken to Athens. The Sparta archaeological museum does try to piece together the story of ancient Sparta and shows off some of the remaining ruins.
Mystras – the Wonder of the Morea
If you're in search of old Greece, you should not miss nearby Mystras where you'll find many treasures, albeit from a different era to Sparta. Built in the 13th century as a castle complex that would withstand the might of the Byzantines, it failed quite quickly in its primary purpose. Indeed the last Byzantine emperor was crowned at Mystras in 1448, shortly before the whole area was overrun by the advancing Ottoman empire.
Now a visit to Mystras, known as the Wonder of the Morea (the name for the Peloponnese peninsula at the time of Mystras's construction) allows you to explore many of the original buildings. You can wander around the Palace of Despots, the Cathedral of St Dimitrios and the Monasteries of Our Lady Paramythía and Our Lady Pantánassa. It's a place for wandering through the old buildings, imagining the city's past and enjoying the magnificent surrounding views. The Mystras complex is listed as a UNESCO World Heritage Site and restoration work is taking place to keep the site preserved for future generations of visitors.
Mystras and Sparta are both an easy day-trip from Kardamili, the delightful and little-known village that is popular with nature-lovers, artists, writers and those looking for a relaxing break away from the crowds. There are plenty of options for quality and character accommodation in and around Kardamili.