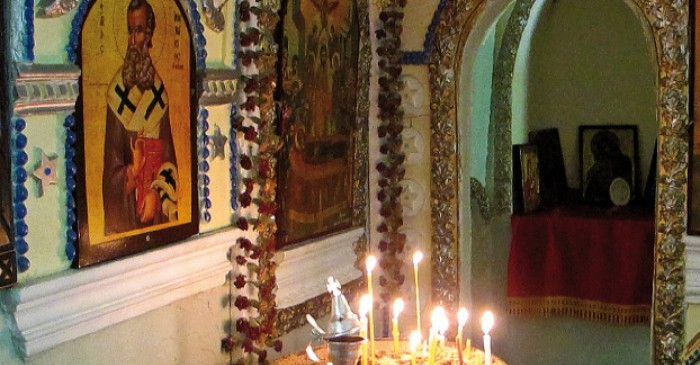 In 2013 Greek Easter falls on the 5th of May, a full five weeks after the holiday is marked in western Europe. For many people in Greece Easter is considered a more important event than Christmas and for anyone considering a trip to Greece during this period the preparations, ceremonies and celebrations that take place across the country and over several days are well worth experiencing.
Why is Easter so late?
Easter within the Greek Orthodox Church is usually (but not always) on a different date to that observed by other Christian churches. The main reason for this is that the Orthodox church uses the Julian calendar (named after Julius Caesar) to determine the date of Easter, rather than the Gregorian calendar (adopted in the time of Pope Gregory XIII in the 16th century). To avoid the temptation to fill this post with the unintelligible mathematical formulae used to make the calculations of the date (yes, it really is that complicated) let's leave it at that. It's enough to say that this is the latest date for Easter for 30 years and only on occasions in the last century has Easter fallen on a later date. 
What happens?
Precise festivities vary between communities but wherever you are in Greece during Easter you can expect a lot of good food and wine, plenty of noise and a healthy mix of religious observance and wild celebration. Take a look at the pot throwing ceremony that takes place in Corfu as a great example of what we mean:
Festivities usually begin on Holy Thursday, with the painting of eggs and the baking of traditional sweet bread, tsoureki. The church service on the Thursday evening remembers Christ's final night before his crucifixion, with women often keeping vigil in the churches all through the night.
Good Friday is a sombre day, with candlelit processions and flowers brought to the churches. In many homes no cooking is done on Good Friday, with only the most simple food eaten as a mark of mourning.
On the Saturday domestic kitchens are full of activity preparing the Easter feast. The day itself is respectfully quiet, with crowds squeezing into churches all over the country for midnight to mark the Resurrection. The celebrations begin with candles lit inside the churches but are most prominent outside with fireworks flying in every direction (be warned!)
Sunday is the main day of celebration, with spit roast lamb or goat and generous quantities of wine flowing freely. The party starts early and goes through the night, often lasting well into the next day. While many of the celebrations are family or community based, if you happen to be in a Greek village during the Easter period don't be surprised to be invited to join in the fun.