This month's supper club entry is a guest recipe from Canalotto Farm in the Enna region of Sicily. This farm restaurant is one of a range of rural country estates and working farms classed as 'Agriturismo' properties. These estates and farms all produce and cultivate local produce and traditional cuisines.
This traditional soup known as 'Maccu' or 'Macco' uses dried broad beans (Fava) as the main ingredient. This has been a staple dish in Sicily since ancient times, and varies regionally.  The beans are harvested in the middle of March. The soup can either be made with the fresh green beans in the spring or, from the dried form in autumn and winter. During cooking the distinctive, strong flavour of the beans is brought out, so little other ingredients are needed. The outer skin is tough so needs softening and peeling before use.
To download your recipe card, follow the instructions below:
– Click on the recipe card image below – this will take you to a new page with the recipe card on it.
– From here right click on your mouse and click the 'save as' button.
– Save the card wherever you choose and then open it up.
– Once you have opened your recipe card you print it using your chosen printer.
– All you have to do now is go shopping!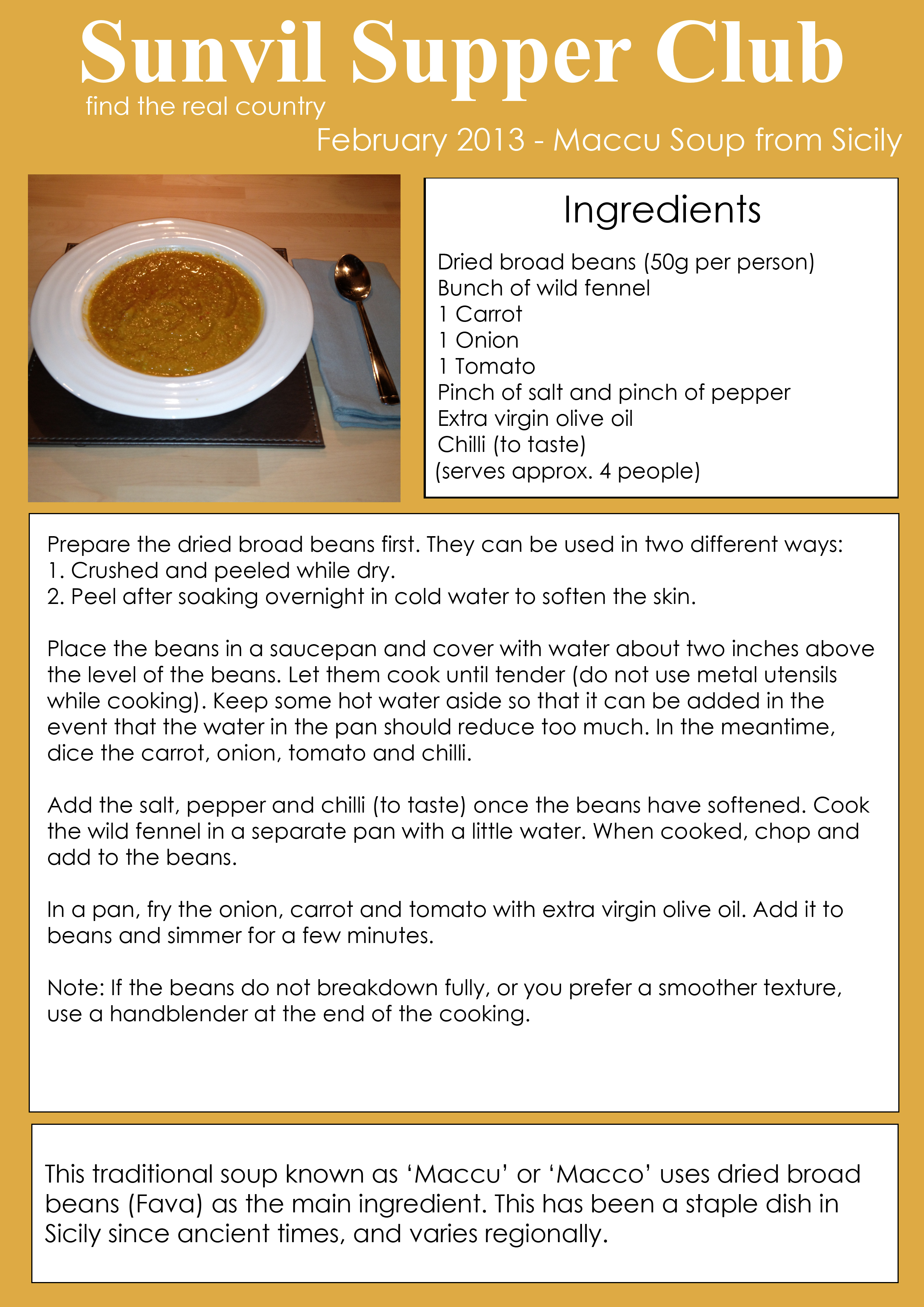 Alternatively, download the PDF version of February's Sunvil Supper Club recipe card by clicking here.
Are you a budding blogger? Or do you know anyone who is? Each month we get some bloggers to try out our recipes, and we're always on the lookout for more people to give us their feedback. If you are interested in taking part, or would like some more information please drop us a quick email, our address is info.supperclub@gmail.com.