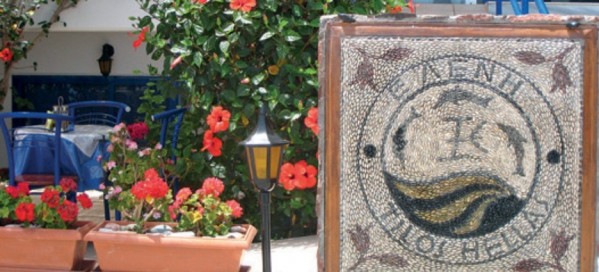 While tourism is crucial to the economic survival of many Greek islands, there is an inevitable price to pay for having millions of sun-seeking foreigners flying in and out of the country every summer. Tourism brings its own environmental costs but too often it appears that local authorities disregard the long-term concerns in a chase for much needed tourist revenues.
It's encouraging therefore to see how the tiny island of Tilos, tucked away between its larger neighbours Rhodes and Kos, has preserved its natural attractions by keeping a hunting ban in place despite strong opposition from outside interests. The ban was introduced in 1993 and has survived several bids to overturn it, with islanders now overwhelmingly in support of keeping hunters off the island.
The main result of the policy has been a flourishing population of migratory birds. In place of the army of men with guns who once disembarked en masse from the ferry, the island now attracts nature lovers who are keen to shoot the birds with nothing more dangerous than a high-powered camera lens. There are 155 documented wild species of bird on Tilos, including the rare Eleonora's Falcon, eagles, kestrels, bee eaters and kingfishers.
The best way to explore Tilos is on foot, and despite the island's small size there are an astonishing 67 km of trails to explore. Many of these are along old mule tracks that have been used to link the small population of the island for many generations. There is only one taxi on the island, owned by Nicos, who tends to hang around the harbour in the summer season waiting for trade. A bus route links the two main towns of Livadia and Megalo Chorio, while water taxis link Livadia with many of the beaches that are only reached by boat or by a long walk.
The island boasts around 200 Byzantine chapels, seven Crusader castles, an old monastery and even a cave full of dwarf elephants, the last of their kind to survive in Europe; for those wishing to explore there is more than enough to keep them busy for at least a week.
Tilos ticks the usual boxes which make Greece such a popular destination; sun, sea, tavernas, village life etc. But what Tilos offers that is perhaps unique to the Mediterranean is in the way it provides a shining example of environmental management to other small islands. By visiting Tilos you will be supporting the island's initiative and helping others to see that an alternative to mass tourism can work; and of course, you're bound to have a great time.
To reach Tilos visitors will need to arrive at nearby Kos or Rhodes and from there take the short ferry ride over to the island. The Tilos Villas are a convenient choice, providing good quality accommodation in the centre of Livadia.