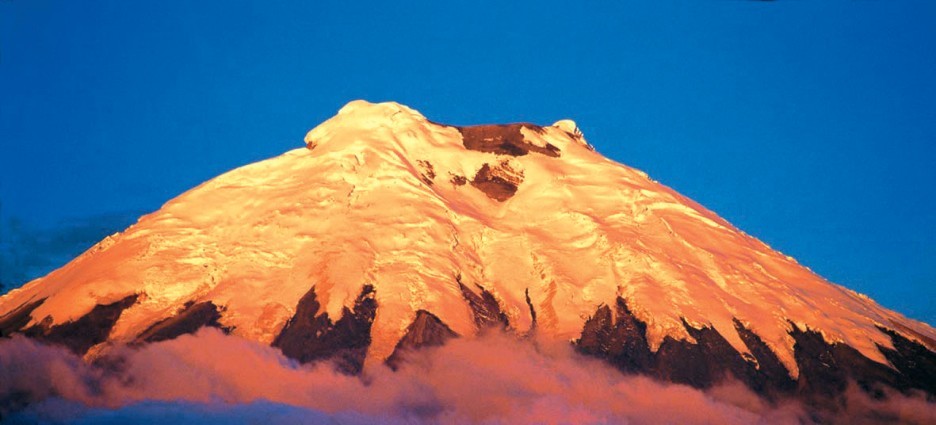 When the Quito to Latacunga railway line opened in 2008, it was quickly added to the list of the most spectacular railway journeys in the world. Passing close to several active volcanoes and circling the mountains in a series of dramatic switchbacks, the route became very popular with foreign tourists, eager to see the fabulous scenery from the comfort of a train.
That Ecuador's railways have resumed services at all is a minor miracle, following the devastation to the previous line brought about by El Nino in 1993, and before that by many years of neglect. Yet the railway arrived in Ecuador at the end of the 19th century and the most spectacular part of today's journey, the hair-raising switchbacks that circle 'the Devil's Nose', was first constructed over 100 years ago. At the time it was considered the most difficult railway project in the world and even today visitors cannot fail to marvel at those who managed to carve a railway line in such an extreme landscape.
This year the ride through the mountains will get a lot more comfortable, with the arrival of the Tren Crucero, offering a luxury option along this popular route. Pulled by a bright red steam engine, the four carriages are decked out with comfortable seats that allow passengers to enjoy the best of the views. There is an open viewing terrace, a  bar and a restaurant car that serves up locally influenced dishes as the train steams along the valley. With a maximum of 54 passengers on board the train, you're never likely to feel crowded on the Tren Crucero.
While it's possible to travel from Quito to Latacunga and back in a day, there's no reason to rush on a luxury train and a typical journey will take three days, with overnight stops arranged in suitably appointed Andean mountain lodges. As a way to enjoy some of the world's finest scenery, it doesn't get much more comfortable than this.
The journey on Tren Crucero is best combined with a visit to the many other delights of Ecuador. Despite its relatively modest size, Ecuador boasts some of the finest options for experiencing the Amazon jungle and spotting its incredible diversity of wildlife. The cities of Guayaquil and Quito are well worth a visit, while the unique delights of the Galapagos islands are a short flight away and a popular part of any Ecuador holiday.
See our Ecuador page for more details, including several itinerary suggestions for a holiday in Ecuador.