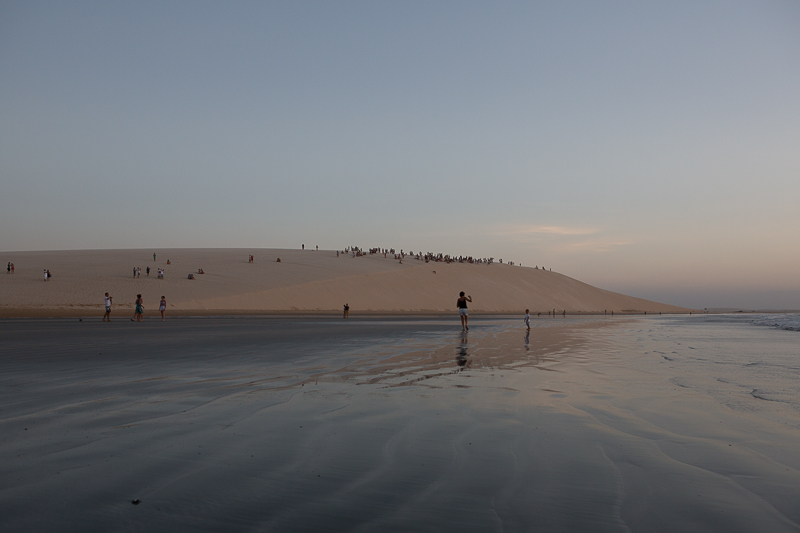 How did you find out about this place?' shouts our bemused Brazilian companion, clinging to the back of our beach buggy as we traverse through endless dunes of sand.
Spend any time in the North East of Brazil and it's hard not to hear about Jericoacoara. Wherever we travelled along the northern tip of Cerea people would ask in awe if, and when, we were heading to this mythical oasis. Given such hype we had to discover for ourselves if this remote fishing village, situated within a National Park, lived up to its legendary reputation.
Getting to Jeri, as the locals call it, is an adventure in itself. The 200km² area around Jeri was declared an Environmental Protection Area in 1984 and a National Park just over 10 years ago. The closest airport is Fortaleza, a six-hour drive away. While there are plans to open an airport to service this up-and-coming tourist destination, for the time being the only way to get to there is overland. Easier said than done.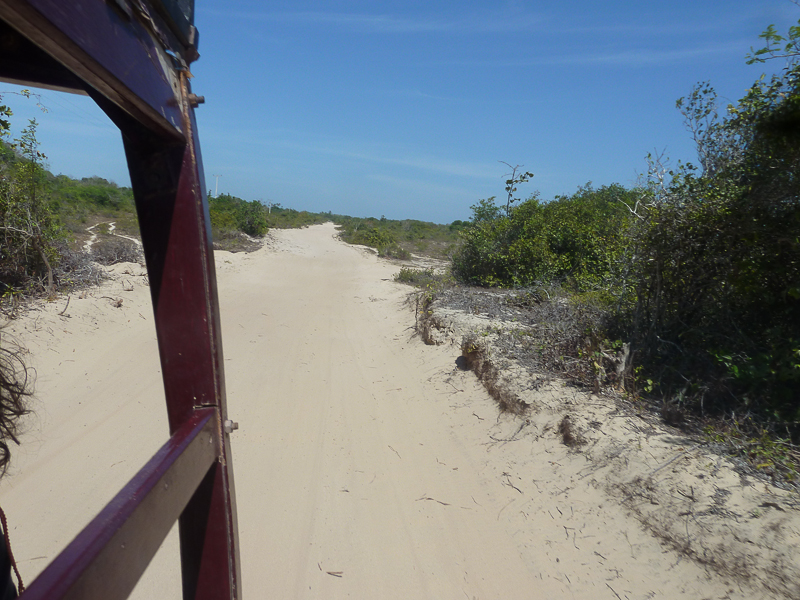 The rough terrain, caused by shifting sand dunes, makes Jeri inaccessible by car. And Jijoca, the nearest town, is around 20km away. It's here in Jijoca that you switch to a 4×4 passenger truck or beach buggy for the final exhilarating leg of the journey through the desert-like landscape. A 40-minute trip along dirt roads in one of these vehicles isn't the smoothest of rides – think bucking bronco – but that just adds to the experience; it makes Jeri feel all the more special once you finally arrive.
Dropped off in the town centre, and with no road signs to direct us, we found ourselves lost down a series of small, unmarked tracks, even though the village comprises of a mere six sandy streets. But finding your way around is pretty easy once you get your bearings. We were surprised by just how busy Jeri was despite its isolated location. Its laid-back European vibe attracts a vibrant mix of couples, families and adventure seekers alike. And there are a plethora of restaurants and cafes eager to cater to all culinary tastes.
Despite our lack of direction, the one thing even we couldn't miss was the site of the Por do Sol, Jeri's famous Sunset Dune. Relaxing on the beach, my eye was drawn to a line of moving black specks. These were in fact people, climbing the side of the 30-metre high slope. The Por do Sol, it transpires, is one of the few places on earth where you can see the Emerald Sunset, a flash of green that occurs as the sun goes down. So at 4.30pm the next day we joined the throngs, slowly ascending the steep mountain of sand, until we reached its peak. On route we overtook vendors, trudging up with their carts to sell beer and caipirinhas to us thirsty tourists. And it became apparent, as the wind whipped grains of sand into our faces, why Jeri is a hotspot for windsurfers and kitesurfers.
As the glow of the orange sun began to fade into the sea the mood was jubilant. The moment the sun disappears into the horizon tradition dictates that the entire crowd claps, and if you make a wish it will come true. Meanwhile down on the beach the party was also just getting started, with displays of capoeira, Brazilian martial arts, and drinks stalls offering an array of potent cocktails.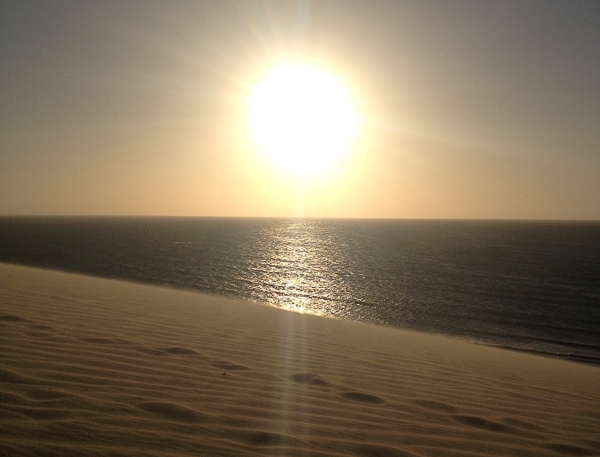 We may not have witnessed a rare phenomenon but we still marvelled at one of the most magical places in Brazil to watch the sunset.  And it's clear that Jeri's notoriety is indeed well and true deserved.
Maxine Clayman is a freelance travel writer and editor who loves exploring places off the beaten track. She also has her own blog myhiddengems.co.uk where she unearths some real travel treasures. Photography by Shahpour Abbasvand.
Visit our Sunvil Traveller site for more information on Jericoacoara and ideas on how to include it in your Brazil itinerary.