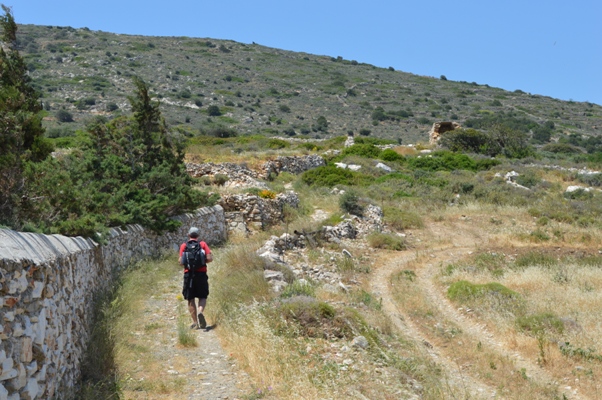 It's strange to think how some things are considered precious in one part of the world and an everyday commodity in another. This appears to be the case on the Greek island of Paros, where marble is abundant to such a degree that it is even used as the base material for some of the island's many walking trails.
Paros is at the heart of the Cyclades islands, around 3 hours by fast boat from Athens and an hour from the popular holiday islands of Mykonos and Santorini. While the number of foreign visitors to Paros is low compared to its more glamorous neighbours, there is plenty to see and do on an island that has played a vital role in Greece's ancient history.
The marble from Paros was considered to be of the finest quality in ancient times. At the Museum of Archaeology in Athens I was struck by the high proportion of important statues and monuments from Ancient Greece that were made of Parian marble; even the famous Venus de Milo was made out of several blocks of marble from Paros. Some archaeologists estimate that up to 75% of ancient sculptures in the Aegean region were carved from Parian marble.
One of the most popular visits while hiking on Paros is the ancient marble quarries from which the rocks used to create many of these statues was mined. They are found near the village of Marathi, a couple of miles east of the main town of Parikia. Nowadays the area is deserted, save for the odd priest heading to or from the monastery at the head of the valley, or the few tourists that come to explore the mines. Bring a torch and you can venture deep into the old mines; if you go far enough you'll even discover giant chambers that open up from the maze of narrow tunnels. It's certainly not for those with claustrophobia or a fear of dark places.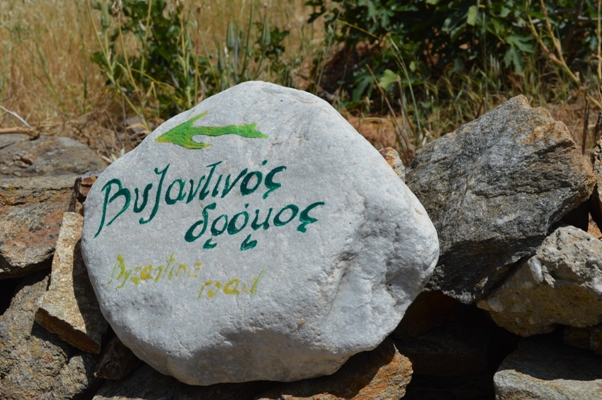 If you prefer to hike on the marble stones without going underground, the Byzantine Way is a wonderful path linking the towns of Lefkes and Prodromos. For several centuries the path served as the main route between the two settlements and now marble slabs have been used to create a clearly defined, easy-to-follow path – something that's quite rare on the Cyclades islands. Walk from Lefkes and you'll be walking mainly downhill to Prodromos (we walked the other way and soon realised why most people were walking in the opposite direction).
If you set off from Lefkes (a beautiful village and worthy of a few hours exploration before you start walking) you can stop for a drink in Prodromos and wait for a bus back, or even extend your walk for another 3km and arrive at the coast in the pretty village of Piso Livadi, from which a bus occasionally makes the trip back to Parikia.