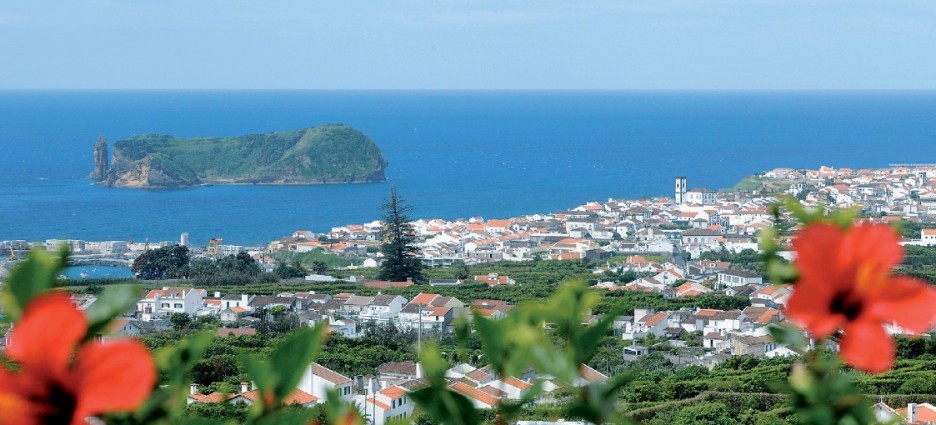 If you enjoy sampling food from the world's top chefs at very reasonable prices in a beautiful setting, this one's for you. June 20th sees the start of the second annual 10 Fest Gastronomic Festival in the Azores. It's run by the Portuguese School of Tourism and Hospitality (EFTH) and offers a broad range of fine dining experiences over the 10 days of the festival.
The 10 Fest 2013 will take place in the Amphitheatre Restaurant in Ponta Delgada on the island of São Miguel. It's a fairly simple concept. For 10 days, 10 chefs will prepare 10 different dinners. Alas, the the theme of 10 does not run all the way to a €10 meal, but prices are still reasonable at around €40 for a six course tasting menu including wines.
Visiting chefs include Andy de Brouwer and Nico Corbesier from the Restaurant Les Eleveurs in Halle, Belgium; Susanna Felicidade Restaurant Pharmacia Taberna and Petiscaria Ideal in Lisbon; and Ray McCue from the Escola Hotelaria e Turismo in Douro. While the chefs come from the across Portugal and beyond, the focus of 10 Fest is very much on using the rich local ingredients of the Azores to prepare the special dishes on offer.
Here's a taste of what to expect at 10 Fest:
If you're thinking of heading to 10 Fest, Sunvil Discovery can pre-book tickets for the meals on 22, 23, 25, 26, 27 and 28 June at a price of £37.00 per person.
Other festivals
June is certainly festival month in the Azores. If gastronomy isn't your thing, there is the Sanjoaninas, or St. John's, processions taking place in Angra do Heroismo on Terceira. It's essentially a week of processions, different types of animations, theatre and music, ethnographic parades, dances and games, along with the running of the bulls with ropes (where the bull is never killed).
On Pico island meanwhile, famous for its green hills and whale watching, the Azores Fringe Festival is an open access event for all types of artists. From indoor to outdoor venues, parks and streets, the artistic world is invited to explode in mid-Atlantic between June 19 and June 30.
Whatever your taste there's an Azores festival to enjoy this summer. For such small islands in the remote and beautiful setting of the mid-Atlantic, there's plenty to keep you entertained.