As our hotel is set amidst the sprawling 12.5-hectare Terra Nostra Botanical Park, we hit the ground running on our first full day in São Miguel with an extensive tour of the parkland. Our senses were fully tantalised by the vivid colours and scents of the scores of unique plant species endemic to the Azores.
Guided by the expert knowledge of horticulturalist and travel writer David Sayers, we explored some of the 300 different varieties of fern in Terra Nostra, the extensive Azalea and Hydrangea bushes spanning a chromatic spectrum of white, lilac and red, and a selection of the parkland's 2,000 towering trees, some of which provide cover for the swans that glide nonchalantly across the park's bubbling lakes and ponds.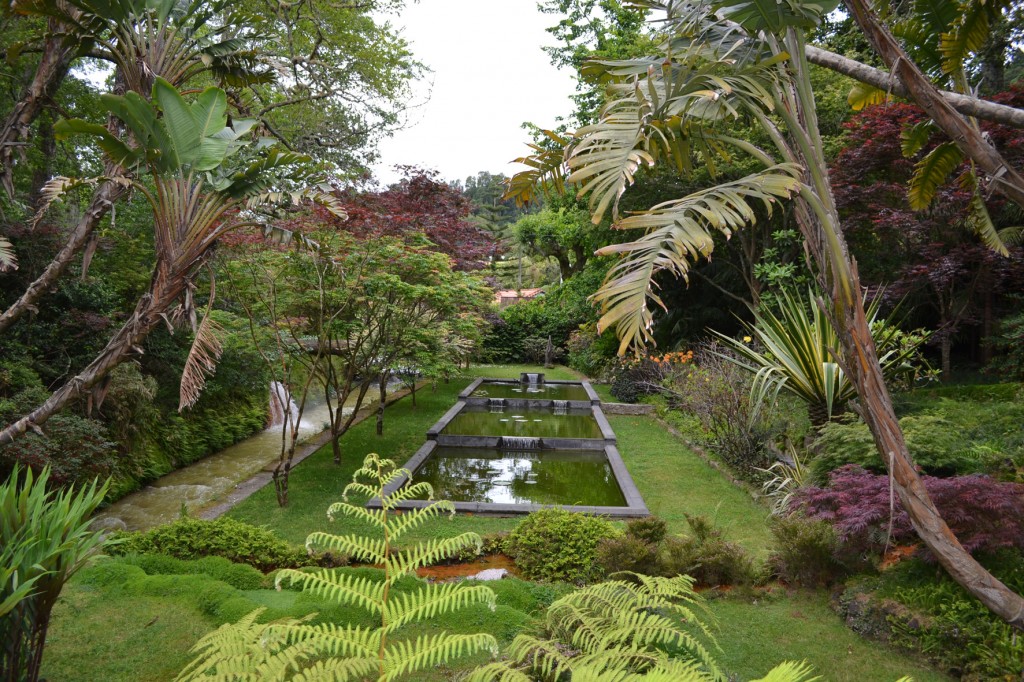 The architectural centerpiece of the gardens is Casa do Parque, an imposing stately home built and developed by the Viscounts of Praia from the mid-19th century onwards. Casa do Parque has its origins in Yankee Hall, a summer residence built in the late 18th century by the then US consul to São Miguel, Thomas Hickling. Set amidst trees of North American origin, the house stands guard over a nearby natural geothermal swimming pool, which is regularly frequented by hotel guests.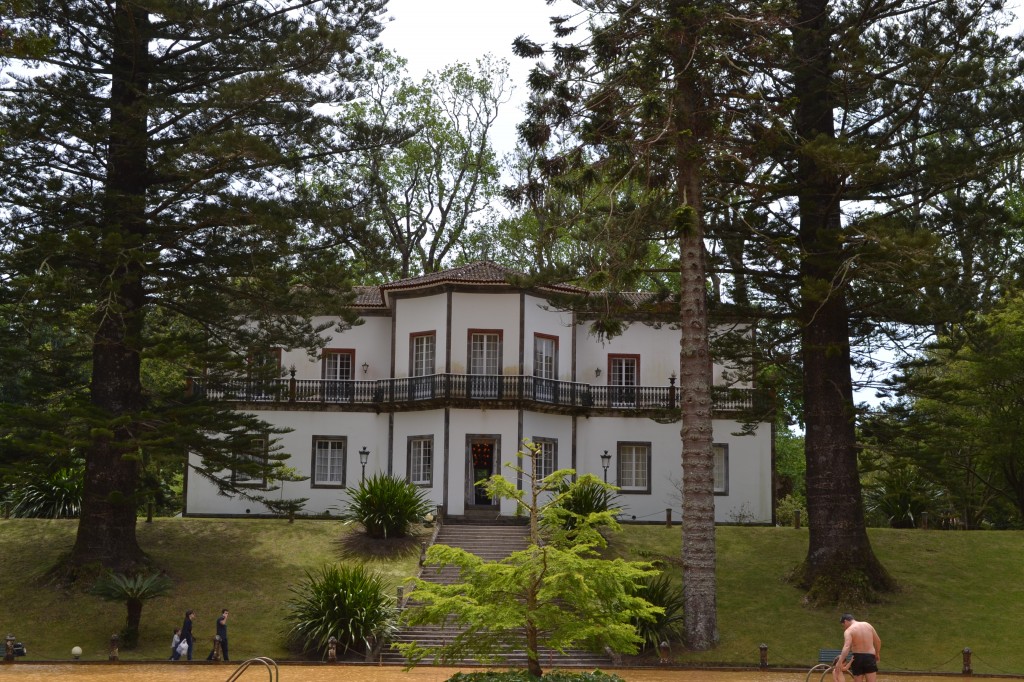 There really is no getting away from nature in São Miguel. Its beauty is present in the exotic vegetation and staggering sea cliffs of Nordeste in the northeast, the pungent whiff of sulphur in the hot springs at the centre of Furnas village in the southeast, and in the breathtaking waterfalls of Ribeira dos Caldeiros Park in the north.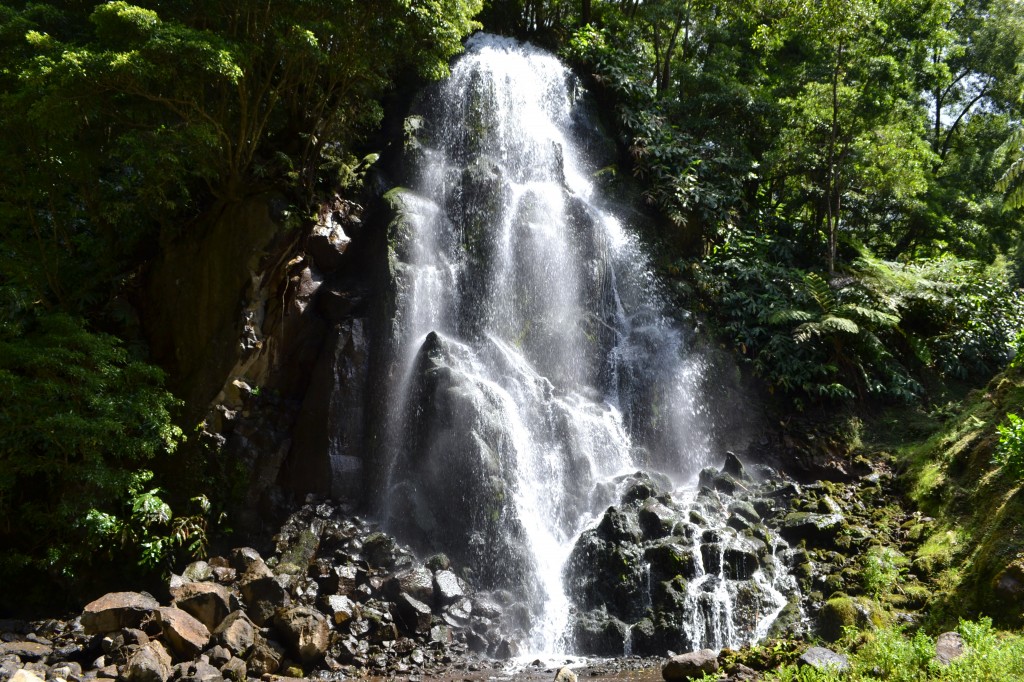 Nature is even harnessed by Azoreans to cook some of their traditional dishes, such as Cozido, which we had the opportunity to sample during lunch at Casa do Parque. The filling dish consists of a smorgasbord of meat, chicken, pork, chorizo, cabbage, carrots, greens, potatoes and sweet potatoes, all mixed together in a pot and buried underground over natural hot springs by Furnas Lake and allowed to slowly cook for six hours. To say Cozido is a deliciously hearty concoction is an understatement that simply doesn't do it appropriate justice.
São Miguel's climate makes the island conducive to diverse and exotic natural wildlife and its location in the middle of the Atlantic means that it's a stopping off point for migratory birds flying from Europe and the US. This makes São Miguel a great place to spot any one of the 200 bird species that frequent the island.  However, some of these birds such as the Priolo, which is unique to São Miguel, are among the rarest and most threatened in Europe, so local conservationists are actively trying to preserve them. On a visit to the Priolo Environment Centre, a protected area inside the Forestall Park of Cancela do Cinzeiro in Nordeste, I had the opportunity to see first-hand how local conservation group SPEA have helped significantly boost the population of the Priolo with help from regional government, EU and charitable funds.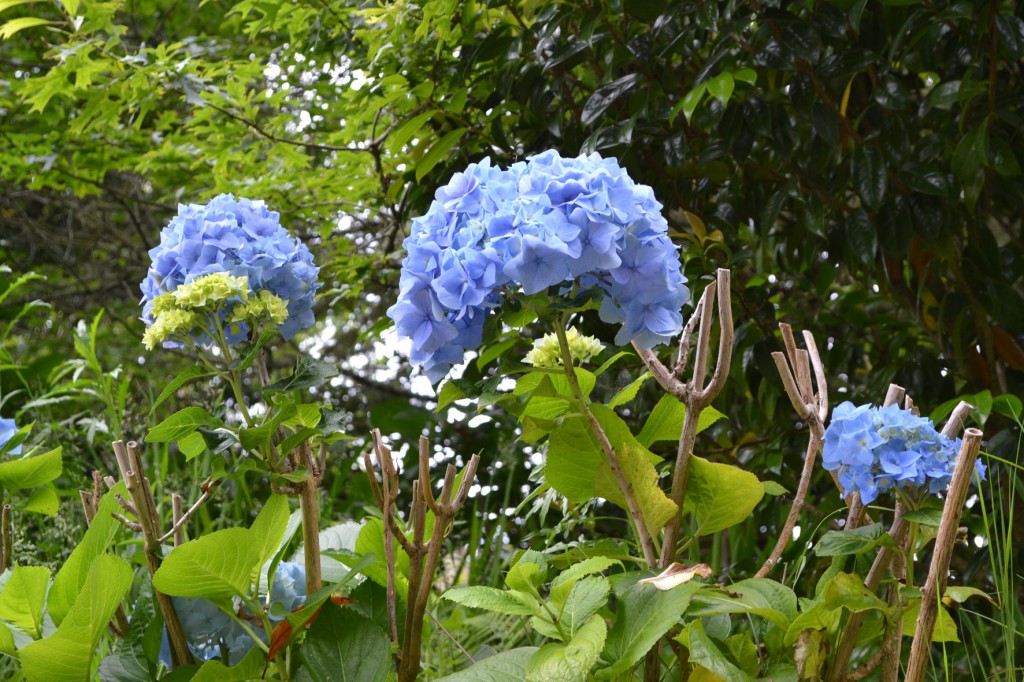 Aside from being immersed in São Miguel's horticultural, natural and culinary history, one of my most enjoyable highlights was simply driving through the island's towns and villages, such as Villa Franca, with its statuesque homages to early Portuguese explorers, and taking in the ornate decorative styles of the various 16th, 17th and 18th-century churches and monasteries dotted around Ribeira Grande, Nordeste and Caloura. There is a distinct provincial quality to São Miguel, and it seems untainted by the ravages of 21st-century globalized consumerism, so (thankfully) don't expect to see any McDonald's restaurants or Starbucks chains here. And I get the impression that Azoreans would fully like to keep things that way.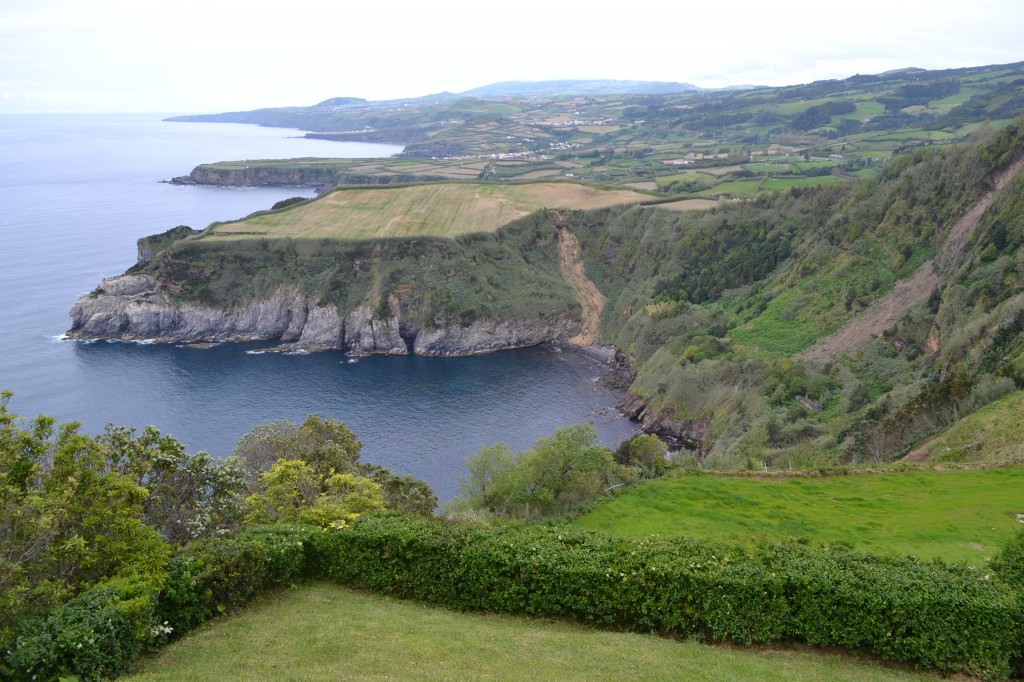 During one group meal at a quaint little fish restaurant called Garajau in the coastal town of Ribeira Quente, my attempt to order a Coke was quickly and firmly shut down by our guide Maria, who duly reminded me that I was in São Miguel and therefore drinking Coke was simply heresy. Instead, she insisted, I must have passion fruit juice. The admonishment to leave my commercial, globalised tastes at the door and fully immerse myself in authentic Azorean culture (awkwardness notwithstanding) encapsulates the very ethos of the Azores and is part and parcel of its undeniable appeal. And how could I possibly argue with that?
By Aaron Akinyemi