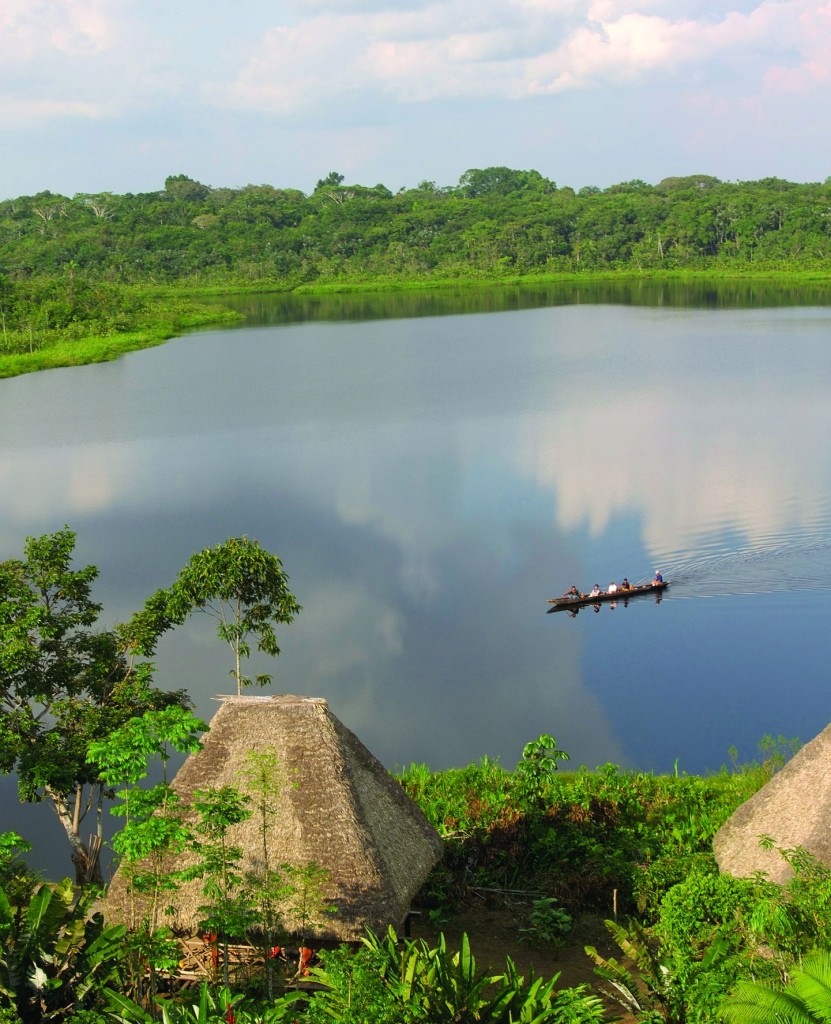 The Travel Foundation has designated July 2013 as 'Make Holidays Greener Month' and the specific theme is 'Link to what  is local'. With this is mind we are creating an Insider Guide to Greener Holidays, where you can view a selection of holiday ideas that are not only enjoyable to the traveller, but also benefit those in the destinations they visit.
Here are ten of the many tips we've already gathered – another set of tips will be published here next week.
1. Greece – islands
The Botanical Park restaurant in Fournes, 18km from Chania on the island of Crete, has been awarded with the Quality Label of Cretan Cuisine. This is awarded to restaurants which offer traditional Cretan dishes, use only local ingredients and cook exclusively with olive oil. With a backdrop of extraordinary natural beauty and 20 hectares of botanical gardens and parkland, the Botanical Park serves lashings of greens, mashed fava beans, the best extra virgin olive oil, home made yoghurt and very little meat. This is definitely Cretan cuisine rather than Greek cooking. (Recommended by Linda, our local representative on Crete).
2. Greece – mainland
Sunvil client Margaret Eves has recently returned from Finikounda in the south of the Peloponnese. She describes a special discovery: "A place we found which may be of interest to others was in Ancient Messini. It's a tiny place and apart from the ancient archaeological site there is a small jewellers shop where the owner makes and designs all the jewellery. He has a beautiful collection of gold, silver and gold plated items. He is very helpful and friendly and can do any necessary alterations in a very short time. Well worth a visit if you are looking for a special piece of good jewellery. I came away extremely pleased with my purchase in the knowledge that it is hand made and unique."
3. Cyprus
To really get a taste of rural life you can go with the local goat herder as he moves his goats back to his farm to milk. Watch out as he does have a nap half way through which causes the goats to wonder slightly off track. This activity can be arranged in Latchi or Aghios Georgious and is recommended by Sunvil Representative Angela.
4. Portugal
The Alentejo region in Portugal is a jewel and has some wonderful restaurants serving traditional cuisine. Between Comporta and Alcacer do Sal and a short drive from the sandy beaches of the area is the A Escola, located in an old primary school and recommended by Sunvil Chairman Noel Josephides: "Wonderful cooking, very informal, they don't speak much English but charming. Try the rice dishes,straight from the paddy fields round the corner, fish, pies with pine nuts from the surrounding trees, coriander, sweet potatoes and local wine at €3 a bottle. Don't forget to try the acorn liqueur."
5. Azores
Local Sunvil agent Catarina has recommended the 'Casa Oficina Museu' in Capelas, on the island of Sao Miguel. "This is a small privately owned museum founded in 1998 by Joao Manuel da Silveira Sousa Melo. The museum is dedicated to the preservation of Azorean history and entrepreneurial activities in the 19th and 20th centuries and includes handicrafts, an old grocery store, two replicated Azorean streets and building facades. An interesting museum worthy of a visit."

6. Italy
A favourite property of the Sunvil Discovery Team is the Fattoria Lavacchio in Pontassieve, in rural Tuscany: "We love it for many reasons but, in particular for its promotion of local produce and Tuscan cuisine – if it is not from the region it is not offered here. You cannot even buy a can of Coke. Combine a stay at Fattoria Lavacchio with a ceramics class, cookery course, wine tasting and a visit to their olive oil factory."
7. Sweden
Michelle and Rachel from Sunvil Discovery recommend a visit to in west Sweden, especially in the summer months when people love to linger outside in the long evenings. Smöge is a pretty town with a vibrant atmosphere, excellent restaurants and swimming areas. Michelle and Rachel say that "a visit to Smögen is not complete without purchasing a bag of freshly cooked crayfish from the harbour front and enjoying your meal, alongside the locals, on the waterfront promenade".
Yasmin from Sunvil Discovery says that her most enjoyable memory of the Faroe Islands is her visit to Mykines to see the Puffin Colony. "Although the hike to where the birds nest is not for the faint-hearted, the views along the walking trail are spectacular whilst the peace and quiet is bliss. Stroll across grass covered cliffs, which drop straight into the ocean, and climb steep hilly terrain to be rewarded with the sight of hundreds of little colourful puffins."
9. Ecuador
Lloyd Boutcher, Director of Sunvil Traveller, recommends a stay in the Napo Wildlife Centre, within the Yasuni National Park in Ecuador's Amazon basin. Located in a reserve covering 82 square miles and created and operated by the Anangu community, access to the lodge is by paddle canoe. Accompanied by native guides from the local community you will explore the local reserve and superb wildlife – it's a great place to see black caiman and over 600 species of birds.
10. Peru
Our local suppliers in Peru suggest a stay at the Rainforest Expedition Lodges in the Peruvian Amazon. Rainforest Expeditions is an inspirational locally-run eco-tourism company founded in 1992 by Eduardo Nycander and Kurt Holle to provide authentic educational experiences that support conservation. Their three lodges in Tambopata reflect their philosophy; a successful, symbiotic relationship between tourism, research and conservation.
For more examples, check our 'Insider Guide to Greener Holidays' on the main Sunvil website. If you have tips of your own that you think that other Sunvil guests will enjoy, please email them to marketing@sunvil.co.uk, tweet us @sunvilteam or visit us on Facebook. All tips will be added to our special 'Make Holidays Greener' web page.