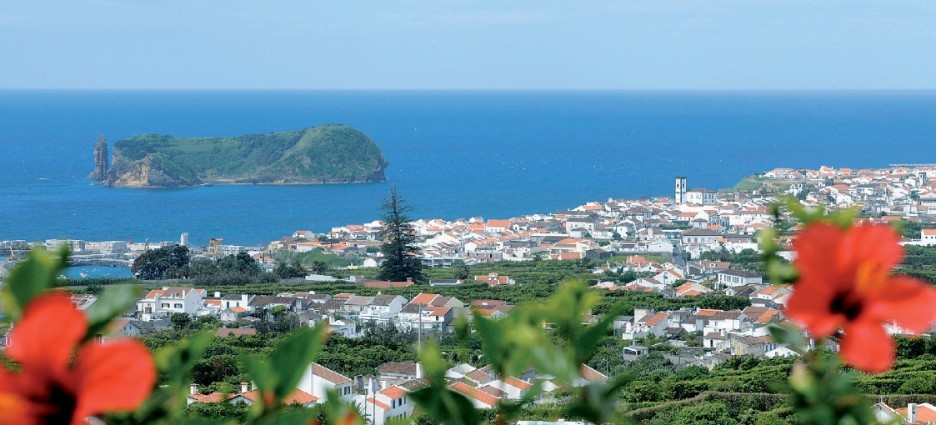 It's hardly the big smoke, but Ponta Delgada is as metropolitan as it gets in the mid-Atlantic. The largest city in the Azores and the main settlement on the island of Sao Miguel, Ponta Delgada has a population of around 65,000 and most people find themselves spending time here during their Azores holidays, at least to use the airport as an entry/departure point.
Although it is the main transport hub of the islands, there's plenty of interest in Ponta Delgada to warrant staying for a while and exploring. It's a compact city and easy enough to explore on foot. Evidence of the early Portuguese settlers can be seen in the Church of Sao Sebastiao. This is the city's main church and was originally built on the site of a small chapel in around 1523, before later being developed with its current grand Baroque-style interior in the 18th century, with jacaranda wood imported from Brazil used to make it furnishings.
The newly-reopened Carlos Machado museum is probably the most note-worthy museum in the Azores. Originally founded in 1880 the museum is housed in the former convent of Santo Andre, named in honour of the first patron saint of the Azores. It was set up as a place to house a rather eccentric zoology collection and over time the exhibits expanded to include regional art and ethnography, increasing its importance as a centre of island folklore and history.
As you'd expect on a small island, life revolves to a large extent around the harbour, and it is along the wide promenade of Avenida Infante Dom Henrique that people congregate on summer evenings to eat, drink and be seen. The city's riches were built on the back of orange exports and the older merchant houses you'll see around the harbour were the homes of the wealthy traders, who chose to live within easy access of their customers.
While the cultural history of Ponta Delgada is worthy of a day's leisurely exploration, the gardens and horticulture for which the Azores are so well known are never far away. The magnificent Antonio Borges Garden, created in the mid 19th century as a rich man's extravagance and designed largely by English gardeners, lies within walking distance of the city centre. A series of day trips meanwhile can be arranged to explore the island's formal gardens, or to take walks along its hydrangea-lined trails. With the Azores climate on the mild side throughout the year, conditions are often just right for a walk – but always pack with the possibility of sudden change of weather in mind!
From prairies and tobacco fields to Europe's only tea and pineapple plantations, the rural delights of Sao Miguel are an easily accessible bonus to a stay in the main city of Ponta Delgada.
Visit our main site for more information about Azores holidays, including places to stay in Ponta Delgada.