I am not a big opera fan. Yes, I recognise the well known arias and am aware of the great singers. But I do not rush to see the opera in London. However, I have always wanted to watch and hear Verdi's Aida in the Arena in Verona.
As we feature Verona in our Italy programme and have done so for many, many years, I finally took the opportunity to visit for three days. I was not disappointed. The Roman arena seats 20,000 people and, although the section behind the huge stage was obviously not occupied, there must have been 15,000 packed into the stadium. Just being there is an unforgettable experience and, as Aida has a cast of hundreds and some wonderful tunes (not the right expression, I know), I would recommend the experience to anyone, whether they know anything about opera or not. Seats range in price from €18 for unreserved seats on the stone steps to €219 in the first-sector stalls. The fact is that it does not matter where you sit as you can hear very well from wherever you are, so exceptional are the acoustics of this Roman arena, the third largest in the world.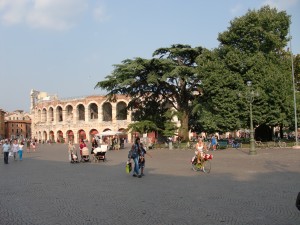 We sat on the stone steps opposite the stage in the €25.50 'D' area. You are not too far away from the stage here although far enough away that you cannot see facial expressions – a pair of binoculars would have been helpful! – but the spectacle is impressive from wherever you are. This is a long opera. It started at 21.15 and finished four hours later! You can rent cushions as you walk into the arena at a cost of €3 and I would advise two each as it is fairly hard on the posterior if you only have one cushion. Vendors walk up and down during the intervals selling soft drinks, beer, wine, ice creams and sandwiches. Most drinks are €4 each.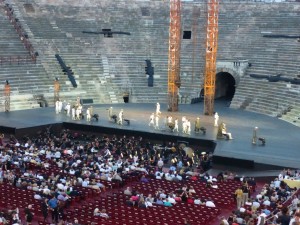 I would certainly go again and, next time, I would watch a different opera every night. This year was the Arena's centennial festival but it has been very poorly promoted outside Italy, which is a great shame.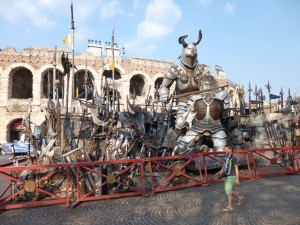 The medieval, historical centre of Verona is wonderful and below that is the Verona of Roman days, which can be seen at various spots as you walk around the city. Several of the restaurants will take you down into their cellars and show you the Roman remains. It is always a good idea to spend €60 to €80 per couple or family to take a private guide and go on a walking tour of the city – these specialists always know the little details which no guide book will ever tell you. Of course Verona is Romeo and Juliet's city and it is very difficult to separate myth from reality. The legend certainly brings in the visitors and it is all very romantic. Churches abound; the tower of the Lamberti family (€4.50 to go up in the lift), situated in the Piazza delle Erbe – which was previously the old Forum – affords excellent vistas over the city.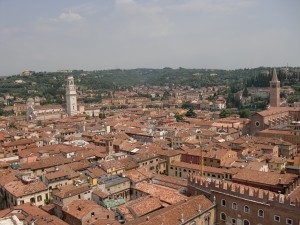 Is it expensive to spend a few days here? The well-known and most expensive restaurant in Verona is the 12 Apostoli, located just behind the three-star Aurora Hotel (a favourite of Sunvil's clients and situated on the Piazza delle Erbe). A three-course meal for two, including water and a bottle of their house wine, cost €169. At the other end of the scale, but by far still not the cheapest you can find, is the excellent Mazzanti cafe, also on the Piazza delle Erbe and serving wonderful home-made pasta, where two beers, pasta for two, two large bottles of sparkling water and a huge Greek salad to share, plus home-made bread and bread sticks, cost €56. People watching was fascinating and free of charge!
Verona is also a good centre from which to explore Padova on a day trip and also Lake Garda. Picturesque Sirmione on Lake Garda is an hour by bus at a cost of €3.50 one way. Here, stop for a lunch at the lakeside four-star Sirmione Hotel, where a buffet first course followed by grilled sea bass and puddings with coffee – with a great view across the lake and all the boats and ferries zipping around – cost €70.50 for two.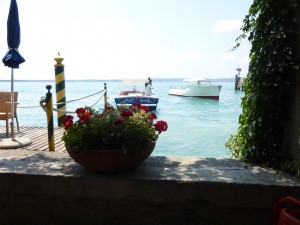 The opera season in this centennial year finishes on the 8th September – don't miss it! There is also an excellent exhibition on all the famous operas – it covers the composers, their original scores, the costumes, the scenery and much more, with plenty of musical excerpts, including a whole gallery dedicated to Pavarotti's life. Well worth seeing, it runs to 3rd November. Find it at the Palazzo Forti, but a short walk from the main squares. Make sure you take your opera tickets with you as you are then entitled to a good discount.