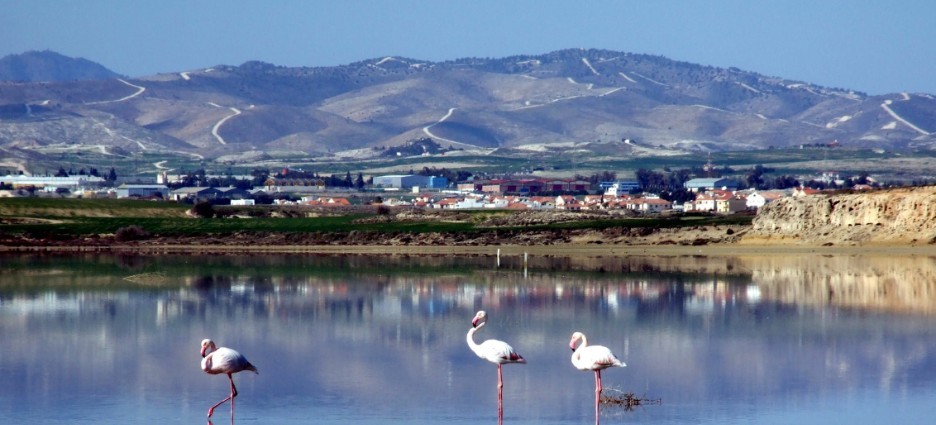 Larnaca is the third largest city in Cyprus and although many visitors pass through its international airport, relatively view take the time to visit the many delights that the city has to offer. With a rich history going back over a thousand years it's well worth taking the time to explore this fascinating city. Here are just a few of the attractions you can explore on a visit to Larnaca.
Ancient Kition
Kition was an ancient city-state developed by the Phoenicians and Mycenaeans around 3000 years ago. Much of it now lies under modern Larnaca but there's plenty to see in the archaeological areas open to visitors.  A wooden platform allows you to see a sacred shrine from Phoenician times and several smaller temples. There is even a pipe thought to be used for smoking opium.
Salt Lake
The second largest salt lake in Cyprus, it is a proper lake in the winter months but dries out to become a white salt plain in the dry summer. The once-prodigious salt industry has long gone and the area is now a favourite beauty spot for locals and visitors alike. The Salt Lake is also home to a wide diversity of bird life. Pink flamingoes are the star attraction during the winter months with thousands of birds migrating to Cyprus when the lake provides a welcome home.
Hala Sultan Tekke
Close to the Salt Lake, the Grand Mosque is considered one of the holiest Muslim sites in the world, although it has been largely unused since 1974. Set in beautiful surroundings, the holy site dates back to the 7th century when Mohammed's aunt was said to have been attacked by Byzantine forces, falling from her mule and dying from a broken neck. The mosque is open to visitors all day and entry is by donation.
Choirokoitia Neolithic Settlement
The Neolithic settlement of Choirokoitia was occupied between 9000 and 6000 years ago, making it one of the oldest and most important archaeological sites in the Mediterranean. The site has been inscribed as a UNESCO World Heritage Site and is around 20 miles from Larnaca. Visitors can admire the well-preserved ruins and reconstructed houses in what is a very well laid-out site.
St Lazarus Church – Áyios Lázaros
If you've ever wondered what happened to Lazarus after he was raised from the dead by Jesus, then Cypriots will tell you the answer. Cast off in a boat by the Pharisees who didn't want word of the miracle to spread, Lazarus landed up in Cyprus and became the island's first bishop. The church has been built many times over the centuries but the current one dates from the 17th century and contains precious icons from the 17th and 18th centuries.