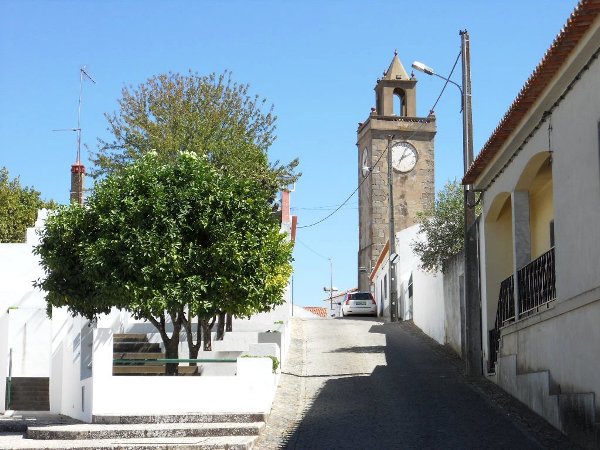 It's hard not to enjoy driving in the Alentejo. Long straight roads with barely a car in sight, open fields on both sides punctuated by the occasional cork tree, stork nest resting precariously on the telegraph poles and pylons that run far to the distant horizon. And the towns, often small and strangely compact given the abundance of space, hold just enough interest to make perfect places to stop for rest for a stretch, a snack and a bit of exploration.
Vidigueira is just such a town. An important town for many centuries, the town's first Count was none other than Vasco da Gama, Portugal's most famous explorer. Vidigueira still celebrates its links to da Gama, although in a refreshingly understated way. A square named in his honour has a statue of da Gama facing the local museum; the bell tower, Vidigueira's most prominent landmark, was donated by their first Count; he was also a benefactor of the fund that helped build the town's main church, the Igreja da Misericordia – ask at the adjacent florist's for a key if the church is locked.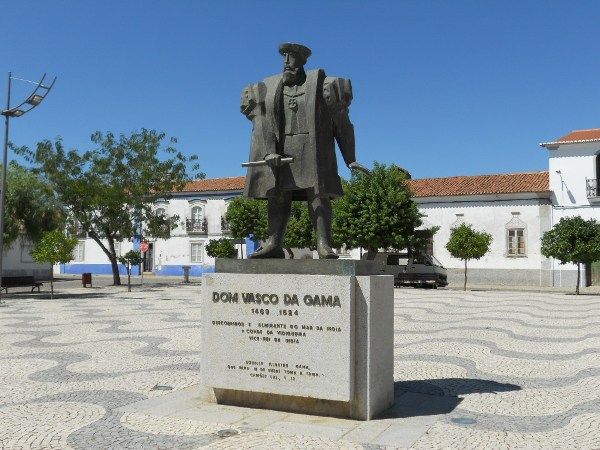 Wander to the north of the town and you'll find a once impressive but now crumbling ruin – this is the donjon and once part of the palace that was part of the da Gama estate. It's a history that you're left to explore alone, with no tour guides offering up any history, no information boards and almost certainly no other tourists. When you're ready for a snack, stop in the main square at the busy bakery in the south-east corner, near the town with its elaborate white and orange-arched façade. You can grab a drink along with one of their fine selection of cakes and savouries –  in keeping with the rest of Vidigueira it's certainly not posh, but you're bound to get a warm welcome.
On the road out of town to the east, make a stop at Pedrogao, around 12km away, to see the enormous granite boulders that are very part of the village – some rest precariously close to houses, balanced on one another in a manner that might look worrying to the newcomer despite having rested like this for many thousands of years. Park anywhere in the village and explore on foot, as the roads are extremely narrow.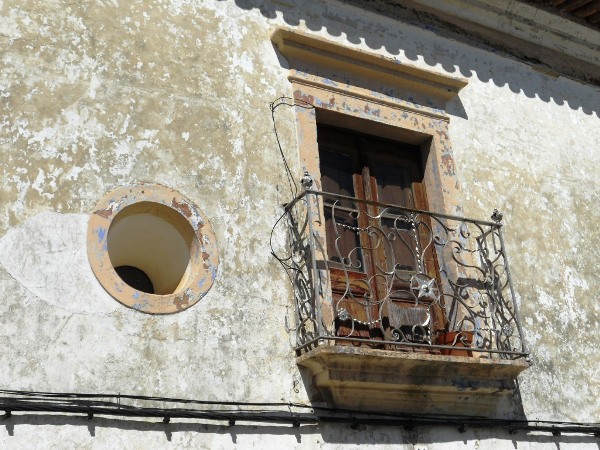 Vidiguiera and Pedrogao may not get much attention in the average guidebook, but if you're driving through the Alentejo it would be a shame to bypass them in a rush to get to your destination. A short stop will reveal plenty of history from the 16th century, or in the case of the rocks, from many millennia past. Take a walk, sit down and watch the people go about their business, and you'll find that these unassuming towns also offer a fascinating insight into life in the Alentejo today.
by Andy Jarosz