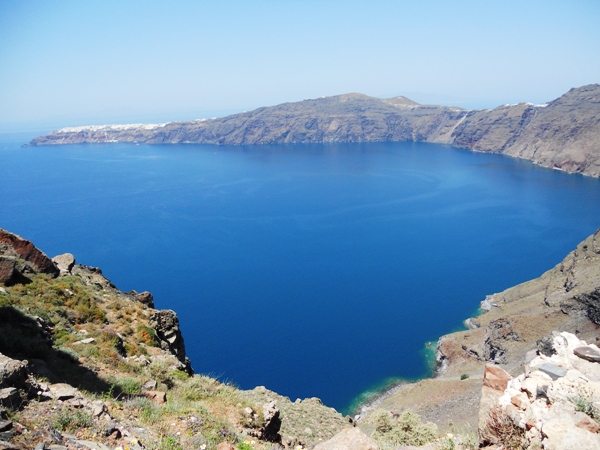 There are few sights in the world that can match the drama of an active volcano. Whether it's spewing out a constant stream of lava or firing out red hot rocks at regular intervals, volcanoes have drawn tourists for many centuries, keen to observe nature at its most raw, albeit at a safe distance.
Even volcanoes that have long stopped erupting are often well worth exploring, leaving behind as they often do a perfect cone, an emerald green lake or an eerie landscape of black ash. So where can you safely enjoy some of Europe's great volcanoes? Here are a few suggestions of where you can visit a volcano in safety on your next holiday.
Perhaps the best known volcano in Europe is Vesuvius, thanks to its destruction of Pompeii in 79 AD. If you're visiting Naples or the Amalfi Coast you can take a trip to the very summit of Vesuvius. A road leads to within a few minutes walk of the crater edge and on a clear day you can stare straight into the guts of the mountain.
On Sicily Mount Etna regularly throws up ash and lava and when it's not out of bounds it's one of the island's main tourist attractions. Etna was awarded UNESCO World Heritage Status in 2013 and tours are available with qualified guides who will take visitors onto the slopes and up to the craters in 4×4 vehicles.
Off the coast of Sicily in the Aeolian islands is the small volcano of Stromboli. Visitors can wander onto its slopes at night (with a guide) and watch in awe at the fireworks that Stromboli has been consistently emitting every few minutes for the last two thousand years.
While Greece is not renowned as a hotbed of modern day volcanic activity, it is the site of what was almost certainly the largest eruption in Europe in human times. Santorini, the dramatic holiday isle known for its stunning views, was once part of a much larger island until almost the entire land mass disappeared into the sea during a mega-eruption in around 1600 BC. Explore Santorini today and you'll still find plenty of evidence of this momentous event, with red and black sand beaches and the unmistakable outline of the giant caldera that forms a ring of islands, not to mention the recently discovered city of Akrotiri which was buried in ash at the time of the eruption.
The Azores were formed by no less than 1,766 mid-Atlantic volcanoes so it's no surprise that the islands' landscapes are abundant in calderas, craters, fumaroles and thermal water springs. The island of Sao Miguel is made up of two volcanic massifs and a series of colourful lakes that  sit deep within large craters – visitors can explore the lakes of Sete Cidades, Fogo and Furnas before bathing in the natural water pools in the Terra Nostra Park.