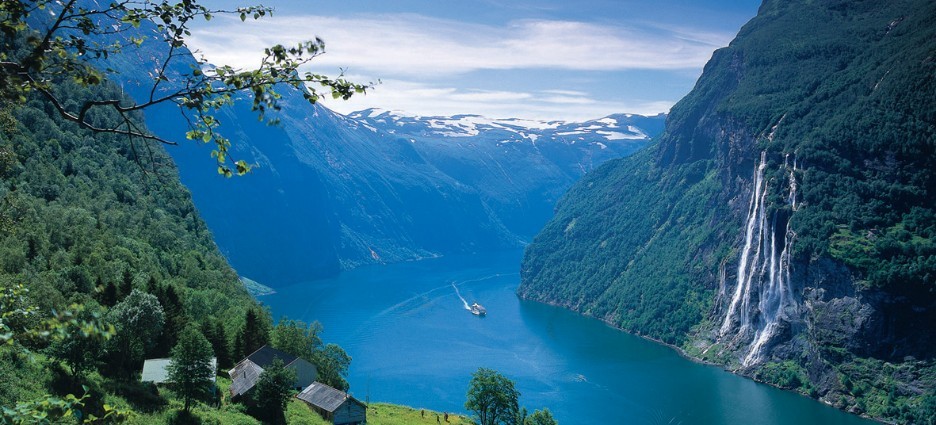 If your idea of a memorable holiday is to be surrounded by jaw-dropping scenery, a holiday in Norway is probably near the top of your list. In particular the Norwegian fjords offer mile after mile of spectacular landscapes, providing more than ample reward for the effort required to reach these often remote places.
While many choose to explore the fjords on a cruise, a fly-drive holiday offers many advantages and provides the flexibility to stay at any place for longer should you be unable to tear yourself away from the spectacular views.
Although southern Norway is sparsely populated there are several towns that make pleasant stopping points on your journey through the region. Here are just a few places where you can get to see another side of this beautiful region.
Stavanger
Stavanger is surrounded by a jagged coastline of sandy beaches and fishing villages and has a wealth of historical and cultural attractions. Wander along the lanes of Old Stavanger which run between 18th century wooden houses and visit the exotic gardens at Flor & Fjære. For something completely different try a wild salmon safari where you get to see the salmon in their natural river habitat.
Bergen
Bergen is Norway's second city is surrounded by a backdrop of magnificent mountains and the beautiful fjords. Take time to explore the traditional wooden buildings of Bryggen, the area around the Hanseatic Wharf that was recent awarded UNESCO World Heritage status. The city is well known for its music and art festivals that run throughout the summer months.
Ålesund
A relatively small town where life progresses at a gentle pace, Ålesund is regarded as one of the most attractive and pleasant towns in the region. Much of the town's buildings originate from the early years of the 20th century and were built in the Art Nouveau style – in fact Ålesund is now considered one of the best preserved Art Nouveau towns in Europe, with building adorned with distinctive spires, turrets and colourful ornaments.
Trondheim
To the north of the fjord region, Trondheim was the first capital of Norway and the final resting place of St. Olav almost 1000 years ago – his shrine attracts many Scandinavian pilgrims to this day. The city was largely rebuilt after a devastating fire in the 17th century and the modern city hails largely from that period, although a few older streets remain. Take a walk along the Nidelva river to explore the historic wooden houses of Bakklandet and reward yourself at one of the area's charming cafés.
Røros 
Røros of is one of Europe's best-preserved wooden towns and has been recognised as a UNESCO World Heritage Site. The town was originally created to support the mining industry in the 17th and 18th centuries, and the original houses are still in use today. Surrounded by a glorious rural landscape Røros is a great place to enjoy Norway's outdoor delights.