I have recently returned from Sweden, a country that has a way of grabbing at your heartstrings and making you promise that you will revisit and explore further. Maybe it is the beautiful unspoiled landscape of open fields, vast forests, shimmering lakes and mile-upon-mile of coastline that drives this desire to return? For me though, it is something more. Something unique to Sweden that creates a hunger to visit again, and that is the Swedish way of life and the Swedish people. This is what sparkles.
What do I mean by the Swedish way of life? Well, it is about enjoying life; spending quality time with family and friends; being active and being outdoors (regardless of the weather); eating local and seasonal produce – maybe even picking mushrooms and berries yourself or fishing a nearby lake or along the coast; enjoying nature and caring about the environment and the future.
How do you experience this on a holiday? You don't even need to try! It encapsulates everything and everyone you encounter.
Just walk around the capital city of Stockholm and you will find residents sat with friends in a café or in the park,enjoying the glorious sunshine. You will notice the queues of people buying seasonaland local produce from one of the cities food markets for lunch – no pre-packed sandwiches or salad for Stockholmers, instead enjoy a freshly made open rye bread sandwich topped with crayfish and mayonnaise! And, in the summer, join the locals on an archipelago cruise, stopping off at one of the many small islands to sunbathe and swim.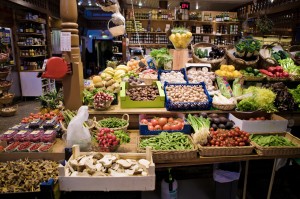 Stockholm is calm, there is not the rush and impatience of London. It is clean. It is trendy. It has history and character standing side by side with modern architecture and innovation. It is beautiful and it is leader in environmental conservation. IT IS SWEDISH and, in my opinion, one of the most delightful European cities to visit.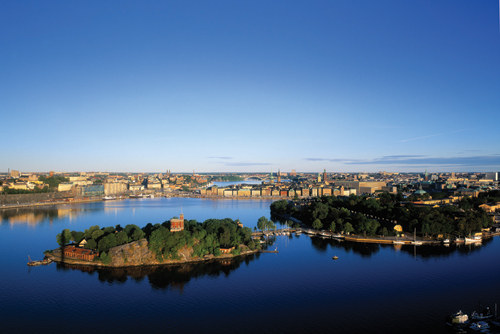 To truly appreciate the wonders of Europe's third largest country though, I would recommend leaving the city and venturing into the countryside or to the coast. Take a hike in the forest; join a wildlife safari – moose, beaver, wolf and elk safaris as well as mussel, lobster and crayfish excursions are available; explore by car visiting museums, artisan bakeries and local markets; or just find a quiet spot (it is not hard to do so) and enjoy the scene that unfolds before your eyes. Wherever you go you will find friendly, welcoming hosts – speaking excellent English – who are more than happy to provide recommendations on sites to visit and things to do.
A few days in Sweden will feel much longer as you will switch off, unwind and recharge.
Rachel Jelley,
Sunvil Discovery