The city of Lisbon is connected to the mountains of Arrábida and the Sado river valley, to the east, within a short 40-minute drive. This area of the Lisbon Coast is a fascinating day excursion from the Portuguese capital or an ideal short break destination. Glorious sandy beaches, wildlife encounters and archaeological sites can be found within close proximity. Here are some of our favourite sights.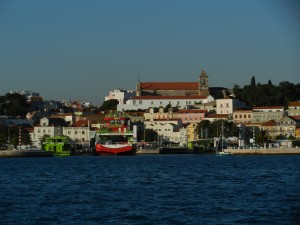 Setúbal:
The port town of Setúbal is backed by the Arrábida mountain range and bordered by the Sado river estuary. For guests visiting the town we recommend a dolphin watching tour; the Sado is the only river in Europe to have a colony of resident dolphins. At the moment there is a population of 27 dolphins, (18 adults, 14 juveniles and 5 pups).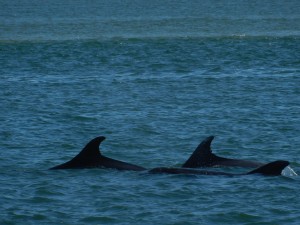 Troia:
It is believed that the Roman Ruins of Tróia date from the first half of the 1st century AD, when the area was renowned for its production, and trade, of Garum (a Roman fish-based sauce) and for salted fish. It is likely that the settlement remained active until the 5th or 6th centuries AD, when the upheaval of the Germanic invasions changed the political and cultural destiny of the region.
Today visitors to the Roman ruins of Troia can explore the large fish-salting complex, a set of Roman baths, an ancient mausoleum and cemetery and the remains of the residential areas of the settlement.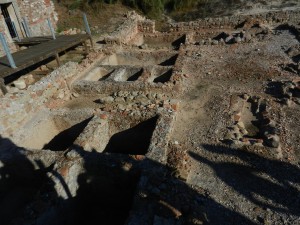 Sesimbra – Espichel Cape and Dinosaur Footprints:
Espichel Cape is located to the west of Sesimbra and is the location of the Sanctuary of 'Our Lady of the Cape'. The origins of the sanctuary are connected to a legend. The legend tells that two elderly people, separately, dreamed about Mary appearing on top of the cliffs of Cape Pedra Mua riding a gigantic she-mule. Inspired by their dream they followed their calling and met at the top of the promontory where they found the miraculous image of Our Lady. The footprints of the she-mule left on the stones of the promontory continue to bear witness to the veracity of the legend, although in reality these are footprints of two types of dinosaur (one being the largest footprint of this type). The sanctuary is located at the top of Cape Espichel. The area also boasts some amazing coastal walks along the Arrabida Mountain range and spectacular views of the sea cliffs descending into the ocean. During the transition from Summer to Autumn, the Cape attracts thousands of different migratory bird species.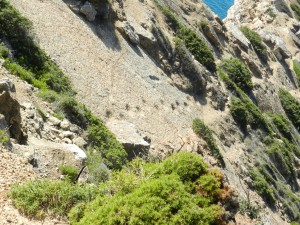 Angela Feeney,
Sunvil Discovery