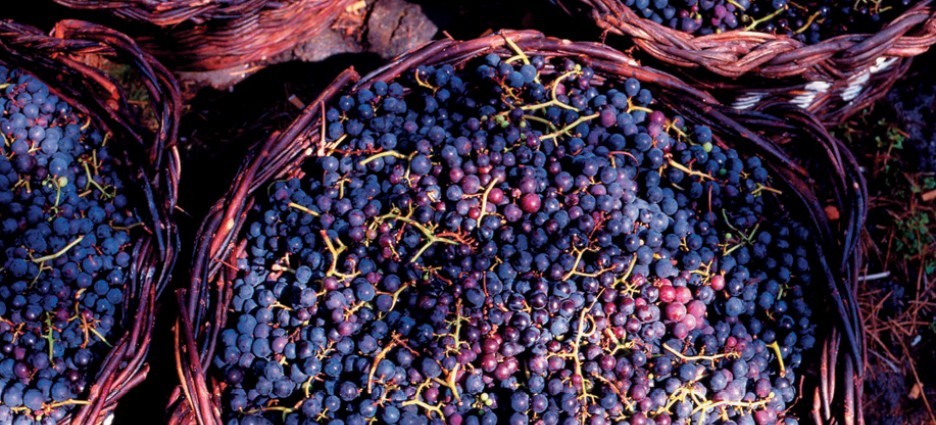 Food and wine form an important part of a holiday experience for many travellers. While the Azores are rightly singled out for their natural wonders and the diversity of the wildlife in the surrounding Atlantic waters, the islands' rich agricultural traditions have resulted in a legacy of food and wine that will appeal to even those with the most discerning of palettes.
The vineyards of the Azores are widely regarded as producers of quality fortified wine (port). With the islands' tipples typically containing around 17% alcohol, they are popular drinks most commonly served as an aperitif. Of the islands Pico boasts some of the finest wines, its lava soil seemingly a perfect base for the grapes to grow and ripen.
That Azores wine is produced on Pico at all is testament to the determination of the vineyard owners. It was soon after colonisation the verdelho grape was found to produce excellent fortified wines. The island's most prized product, grown on its distinctive volcanic soil, could be found in royal courts of Europe; in fact it is said that wines from Pico were discovered in the cellar of the Russian Tsar Nicholas II after his execution.
And yet in the 19th century a plague of oidium and phylloxera almost wiped out the vineyards on the islands. Family business slowly were slowly built, but it is only within the last 20 years that the traditional verdelho, terrantez and arinto grapes have been replanted and the islands' reputation as producers of fine fortified wine re-established. Look out for Lajido, a fortified white wine made from Pico's verdelho grapes and considered one of the best Azorean wines.
If you enjoy following a wine trail and sampling the products of the island at their source, a visit to the wine cooperative in the Areia Larga quarter of Pico's main town of Madalena, where the locally produced wines are stored, is a must. You'll also be able to try another popular local tipple – a fig brandy made in a copper still and made from one of Pico's most precious harvests.
Cheese and wine form the perfect combination and just as Pico has earned a reputation for the quality of its wines, so its cheeses are also highly prized. The São João soft cheese is particularly well known and served both as a starter (or a pre-starter) and for dessert. It is produced from cow's milk and has a strong aroma and slightly salty taste.
Pico, along with its neighbouring islands, offers plenty of activities for the visitor to enjoy. Perhaps one of its most welcome attractions is that when those visitors return from hiking or wildlife spotting with a healthy appetite, there are plenty of delicious local products to enjoy.