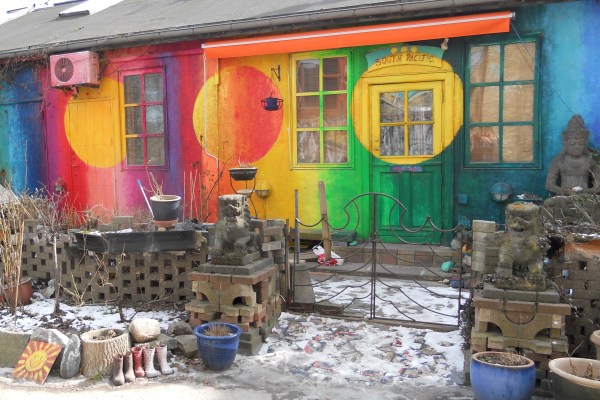 Spend a few days in Copenhagen and you'll soon understand why the Danish capital often comes out top in lists such as 'Favourite cities to live', 'Places with the best quality of life' or 'Most enjoyable European capital'. Despite a lack of an instantly recognisable landmark (sorry, the diminutive mermaid statue just doesn't cut it), it's hard not to come away from Copenhagen with the opinion that it's a thoroughly agreeable place.
Part of Denmark's appeal is the tolerant nature of its people and nowhere is this better demonstrated than in the thriving commune of Christiana in the heart of the city. This community has lived with an unparalleled degree of autonomy for over 40 years and it's hard to imagine such a place existing in London. One of the first things you'll notice when walking through Christiana is that cannabis is freely sold in small stalls; this commercial activity is tolerated by Danish authorities and no doubt plays a large part in Christiana being such a popular tourist attraction. Yet there's much more to this community of around 800 people than merely a free trade in soft drugs and it is well worth taking the time to visit this most unusual of places.
The community was set up in the early 1970s in what was a disused military barracks; the outer edge of Christiana is bordered by the old city ramparts. Old buildings have been converted and you can sip a coffee and indulge in some top quality people-watching at Månefiskeren, a popular café inside an 18th century brick building. In the free spirit of anti-establishmentarianism, visitors are perfectly welcome to bring their own food inside, despite the fact that the bar serves a variety of hot and cold snacks.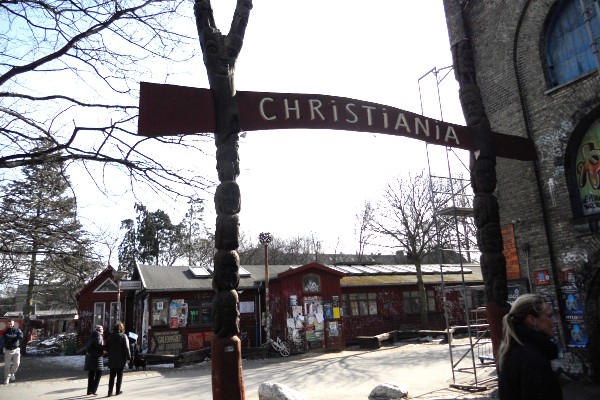 The Danish authorities like to point out that the police do not have free access to Christiana. Having said that, you're likely to find it a friendly, easy-going place providing you follow the rules of the community that are posted at each entrance. Most important of these is the prohibition on photography within Christiana. As you can imagine, nobody wants to have a picture of themselves buying drugs posted on someone else's Facebook wall; while buying cannabis is acceptable in Christiana its possession remains illegal elsewhere in Denmark. It's best to keep the camera safely stowed away. There are one or two places in the commune where photography is allowed and these are clearly marked.
Drugs are not Christiana's only export and you can shop here for a variety of handicrafts and clothing, as well as Christiana-related merchandise. Despite its non-commercial stance, the brand of Christiana is clearly one that's worth a lot of money!