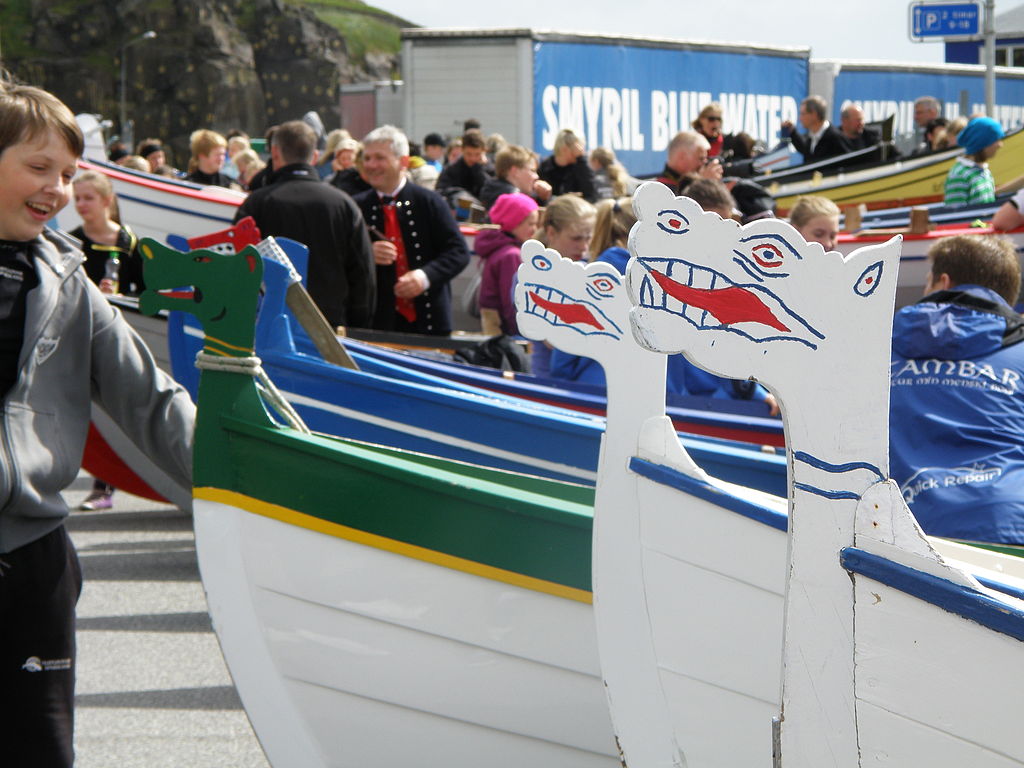 In recent years the Faroe Islands have become an increasingly popular holiday destination. Just an hour's flight north of Scotland and two hours from London, these small dots of land in the North Atlantic draw thousands of visitors who come mainly to enjoy the islands' wild landscapes and bird life. Some have even been drawn here by the Danish detective series The Killing, which made the Faroese jumpers a must-have item of Christmas attire.
But beyond the millions of birds, the dramatic cliffs, the remote hiking trails and the memorable knitwear, there are plenty of other reasons to visit the Faroe Islands. July for example sees three musical events taking place that attract locals and visitors alike to enjoy to the endless summer evenings.
G! Festival
This is a music festival with a difference. Set in Gøta on the island of Eysturoy, the event is staged over three days and attracts a mix of local and international bands. Performances take place on the beach, on the football pitch and in fact right outside the homes of some of the island's 400 inhabitants. With hot tubs, great bands, enthusiastic local residents, this is a music festival that celebrates Faroese cultures in a distinctly 21st century style and in 2014 will be celebrating its 13th year.
Futt í Býin Concert
This popular outdoor concert takes place in the main town of Torshavn and precedes the national Festival of St Olaf. With mainly local bands featuring in the Futt í Býin programme, this is a great opportunity to experience traditional and new Faroese music in a lively setting in Torshavn.
Ólavsøka – The Festival of St Olaf
This annual feast day is celebrated every year in grand style throughout the town of Torshavn. St Olaf's Day is the 29th July and to mark the occasion Faroese from surrounding islands come to Torshavn for one big party. A whole day of activities draw in pretty much everyone from any age group and with every kind of interest: there are rowing competitions in the harbour, Faroese traditional chain dancing and folk singing, not to mention of course the sharing of a drink or two along the way.
There are plenty of reasons to visit the Faroe Islands and with its long days July is one of the most popular time (though the islands' notoriously unpredictable weather means that you should be prepared for all seasons!) For those looking to experience a few days of local culture and partying with their natural adventures, mid to late-July is the ideal time to head north.
Photo: by Eileen Sandá (Own work) [CC-BY-SA-3.0 or GFDL], via Wikimedia Commons