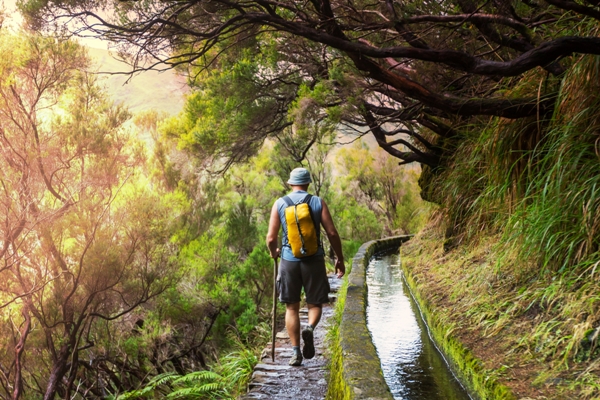 Madeira is well known for its brilliant flora and many of its visitors are attracted by the prospect of pleasant temperatures and the chance of a peaceful walk among the island's colourful flowers. But Madeira also offers plenty of opportunities for those visitors who are looking for a bit of adrenalin-fuelled adventure on their holiday. We've put together a few suggestions for great activities you can enjoy on your next visit to Madeira.
Quad Biking
A fun way to explore the best of Madeira beyond its road network. You'll need a driving licence as the high-performance quad bikes do use the main roads for short stretches, but the real excitement is in venturing off-road and driving through the island's woodland or along its dramatic coast.
Canoeing
Every summer there is a canoe race around the island of Madeira. Unless you're an elite athlete you're unlikely to want to do this on your holiday, but the coastline offers plenty of more enjoyable opportunities for half-day and full-day excursions that will allow you to explore the hidden coves and caves of the island. You'll always be in sight of the land and full safety briefings are given before you set off with your guide.
Long-distance Hiking
Madeira is renowned as a walking destination, with its levada walks providing an extensive network of easy trails. These can be easily joined to create a 3-4 day hike across the island, with overnight stays arranged in the small guesthouses that can be found in the more remote Madeiran villages.  Always bring rain gear as the weather can be unpredictable especially in the north, but if you do catch a shower it's a fairly good bet that the sun isn't far away!
Mountain Biking
Another exhilarating way to experience the best of Madeira, mountain biking allows you to whiz through the countryside at your own pace and soak up the magnificent views. Well, you can whiz through the downhill bits. As a very hilly island, you'll find yourself pushing your bike for some of the day unless you're super-fit. Downhill biking excursions can be arranged where cyclists can start their adventure in the highlands of the interior and sail down to the coast with minimal effort. Great fun, if you don't think that's cheating.
Paddle Boarding
Essentially standing up on a surf board with a paddle, this relatively new sport is by all accounts a good full-body workout. Balancing takes a bit of practice to perfect, but once you crack it there's a lot of enjoyment to had in standing above the waves and poking them gently with your paddle and you can even enjoy the island's coastal scenery along the way.
Check the Sunvil site for more information about the activities available on the island, including sample itineraries for active holidays on Madeira.