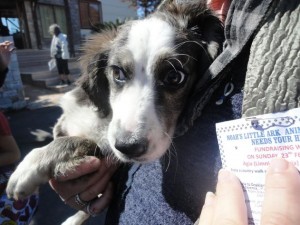 Anyone who has visited the north coast of Crete with Sunvil will probably know that for almost 20 years Sunvil has supported local animal shelter, Noah's Little Ark, by collecting change at the end of a holiday. At the end of each the season this money is used for the purchase of something that the shelter is in dire need of.
On Sunday 23rd March a Charity Walk was organised to try to raise more much needed funds. The donation price was 5e for adults and 3e for children, with people encouraged to brings along their dogs to enjoy the walk too. The walk itself was 4kms long starting at the Lake of Agia near Chania, passing through orange and grapefruit orchards from where you could see the snow-capped mountains and lots of spring flowers. The weather was perfect and over 100 people participated, raising more than a desperately needed 500e. At the end of the walk everyone socialised and had lunch at the picturesque Drakania Taverna by the riverside, and some enjoyed a picnic. The day was such a success that there are hopes of another one being arranged sooner rather than later. Locals also kindly brought blankets/cushions, dog/cat food donations aswell.
Our representative in Crete, Linda Crosby-Diamandi, kindly designed and printed posters and flyers on Sunvil's behalf, aswell as acting as 'official' photographer of the day. We hope you enjoy some of the the photos and video of an excellent day out which was for an excellent cause.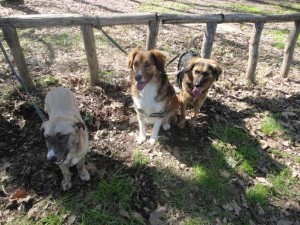 Linda Crosby-Diamandi,
Sunvil Representative