When you think of the perfect cup of coffee, which country instantly pops into your mind? If it isn't Colombia, then maybe you should reconsider. Yes of course Brazil can serve up a tasty cup and I am not denying that Ethiopia, considered the birthplace of coffee, isn't an excellent place to sample a fantastic blend but when it comes to quality, Colombia has to be top of the list.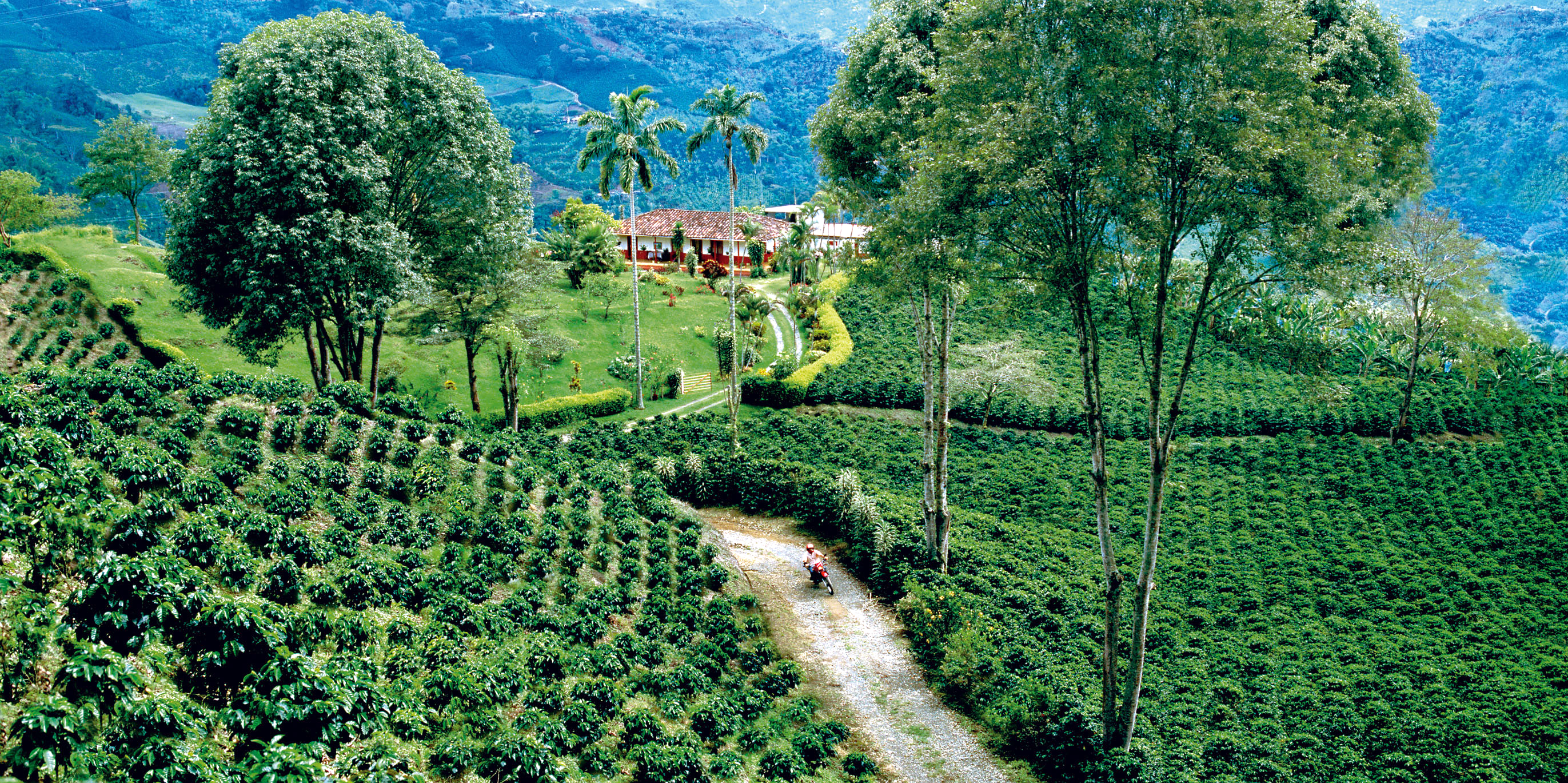 The coffee region (or 'Axis' as it is also known) of Colombia is located in the centre of the country and it is an exceptional area for travel and exploration. Think lush green rolling hills, beautiful and wildly colourful colonial buildings and fantastic food and wine. The region can be accessed by three main cities; Armenia, Manizales or Pereira (all of which can be reached by domestic flights) but you may wish to leave the hustle and bustle behind and stay in one of the smaller towns, nestled in the countryside, such as Salento. From Salento, it is possible to walk to a number of excellent coffee plantations for a guided tour.
There is something about being surrounded by coffee plants and learning about the traditional practice of making the perfect cup that makes it almost unbearable to wait until the end of the tour to sample the hot, steaming coffee. Colombians, it seems, like their coffee strong and so if you weren't quite awake at the start of the tour, you certainly will be by the time you run, skip or jump out of the plantation!
It is possible to get a decent cup of coffee at most cafes and restaurants but it's worth keeping in mind that the best stuff is exported so be sure to stock up on beans at the plantations or in specialist shops before you leave the country. It's unlikely that friends and family will forgive you for returning without a year's supply of coffee!
Kerry Russell