Bolo de Mel is considered to be Madeira's oldest dessert. Also referred to as Honey Cake, it is a very traditional dessert in Madeiran cuisine, which combines simple and sweet ingredients like set honey and cinnamon powder along with some chopped almonds and walnuts for a richly tasting cake with a unique flavour.
Honey Cake became a popular confection when the island was an important sugar producer, since the cake itself is traditionally made with molasses instead of the now popular honey, which meant it could be stored for up to 5 years.
It is traditionally made during the Christmas period, often in a large enough batch so that it can be enjoyed throughout the year.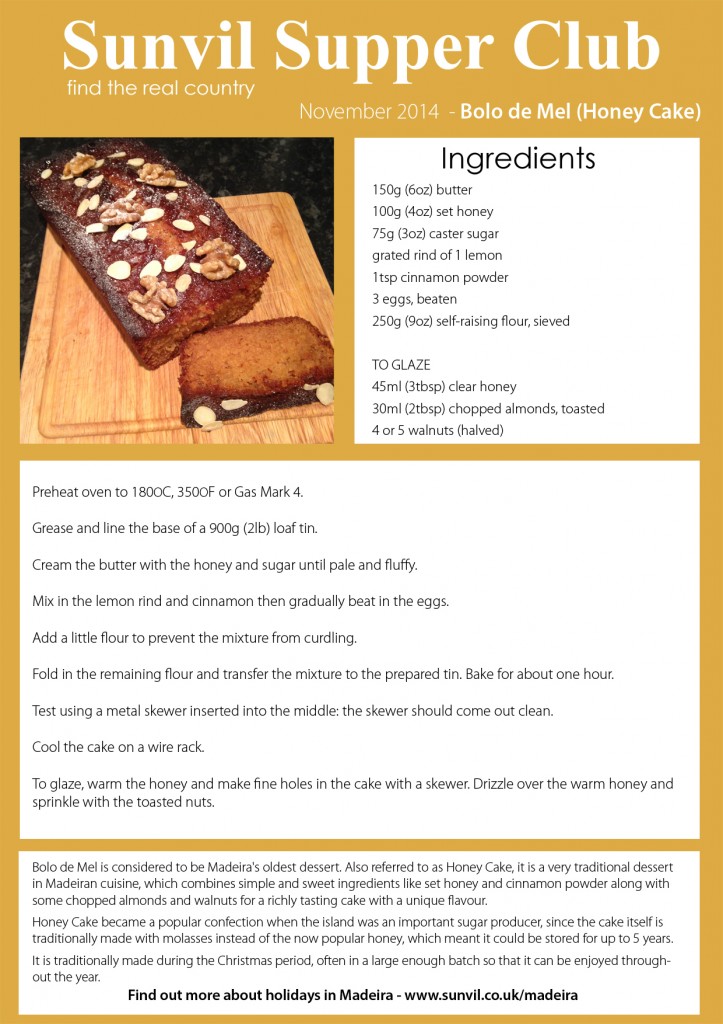 Alternatively, download the PDF version of November's Supper Club recipe card  by clicking here.
Are you a budding blogger? Or do you know anyone who is? Each month we get some bloggers to try out our recipes, and we're always on the lookout for more people to give us their feedback. If you are interested in taking part, or would like some more information please drop us a quick email, our address is info.supperclub@gmail.com