Costa Rica is located in Central America between the Caribbean Sea and the Pacific Ocean. It encapsulates dense jungles, rugged beaches, active volcanoes and eerie cloud-forests. It is home to 5% of the world's total biodiversity – including 8,000 species of orchid and more than 800 species of birds. 25% of the country is National Park or Protected Area. It is ideal for self-drive trips, activities, honeymoons and family holidays. The accommodation we feature ranges from character-filled boutique hotels to remote jungle lodges. Enjoying a drink on your balcony whilst watching an active volcano is a magical experience! There is an excellent choice of interesting excursions and activities such as visiting a volcano, white-water rafting and zip-lining through the jungle canopy which will add another dimension to your holiday. There are a few things that are important to know about Costa Rica before planning your visit.
We asked some our favourite bloggers based in the country to share their tips with us and also put together a list of our own recommendations to give you a greater insight into Costa Rica.

Bloggers' tips
Liisa Vexler, blogger at Family Freedom Project and author of The Family Freedom Project book 
"Take the kids! This country is full of wonders for young and old. The Costa Rican people (the Ticos, as they call themselves) love children and they are welcome everywhere. Don't be surprised if your children eat healthier food, exercise more and learn more about science and environment on vacation in Costa Rica than they ever would in a week at school. And speaking of food – Enjoy! The abundance of tropical fruits everywhere makes for delicious snacking between meals of fresh fish tacos or other local specialties. Many communities have fine dining restaurants often run by expats from Europe and the United States."
Jennifer Turnbull-Houde & Matthew Houde, bloggers at Two Weeks in Costa Rica 
"A lot of people plan a vacation to Costa Rica thinking that because it's a small country, they can see the whole thing in just a couple of weeks. Mountains and rough roads will slow you down so just pick a few different regions to explore and really get to know those places. Relax a little, enjoy the beautiful scenery. That's what Costa Rica and pura vida are all about."
Nadine Hays Pisani, blogger at Happier than a Billionaire
"There are few countries in the world where you can be at the top of a volcano in the morning, and dig your toes into white sandy beaches in the afternoon. Whether it is zip-ling or swinging in a hammock, Costa Rica has something for everyone. For dining, be prepared to eat the best fruit of your life! Mangos filled with sweet, syrupy juice and pineapples that taste more like candy than fruit. Costa Rica is considered one of the Blue Zones: a place where people are healthier and live longer.
Also, don't forget to bring some coffee with you back home. You may want to give it away to friends and family, but keep a couple bags for yourself. When you wake up in the morning, prepare a mug before going to work. It will quickly transport you back to the rainforest, back to the roar of howler monkeys, and back to sunsets where the sky turns ten shades of pink. It's a mental picture that will always keep Costa Rica close to your heart."
The weather
It rains all year round in Costa Rica, and it is recommended to take a light rain jacket or poncho. Between December and mid-April is generally considered the dry season (or high season) and the rainy (or green) season is between May and November. Despite its small size, the country boasts a dozen distinct microclimates ranging from hot and dusty plains and tropical lush rainforests. Regions such as the Osa peninsula and Tortuguero experience tropical downpours all year round. As the country is situated on an isthmus, it rarely suffers the ravages of hurricanes and tropical storms unlike its Caribbean neighbours.
Dry season (High season):
The weather is generally at its best during the dry season, and it is the perfect time to visit the many beaches on the Pacific coast.
Wet season (Green season):
Although a rainy season may conjure up images of monsoons, it's not normally that bad and usually the early part of the day is hot and bright with tropical downpours for around 90 minutes in the afternoon. It is a great time to explore the lush forests and surf the largest swells. The country also offers several scenic rivers – white water rafting is superb during this time as the rivers are very full. The busiest travel period in Costa Rica is during Christmas and New Year, as well as the week leading up to Easter Sunday, which is known as Semana Santa. For these periods it is advisable to book well in advance.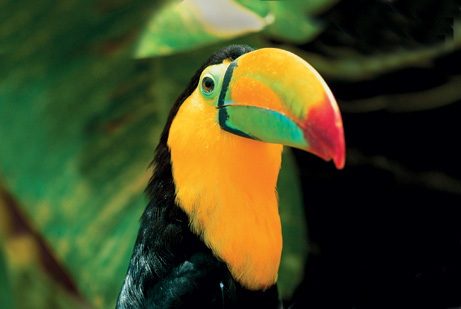 Getting there
There are flights from London Heathrow to San Jose via Madrid with Iberia airlines. There are also a number of US carriers flying from London Heathrow via Miami, Atlanta, Houston and Newark to San Jose. All flights require an ESTA application. United airlines offer a number of regional departures including Manchester and Birmingham. Visas Travellers with British passports do not need visas for Costa Rica. However, please ensure your passport has at least six months to run. Language The national language is Spanish. Globalisation and the growth of the tourism industry has seen English becoming more widely used.
Vaccinations and Health
It is advisable to check with your GP no later than 6 weeks prior to departure. However, the standard Typhoid, Tetanus, Polio and Hepatitis A vaccinations are advisable as well as a course of anti-malaria tablets. Reduce mosquito bites by the application of a skin repellent. We also recommend regular use of a waterproof sun block to protect your skin against the strong tropical sun.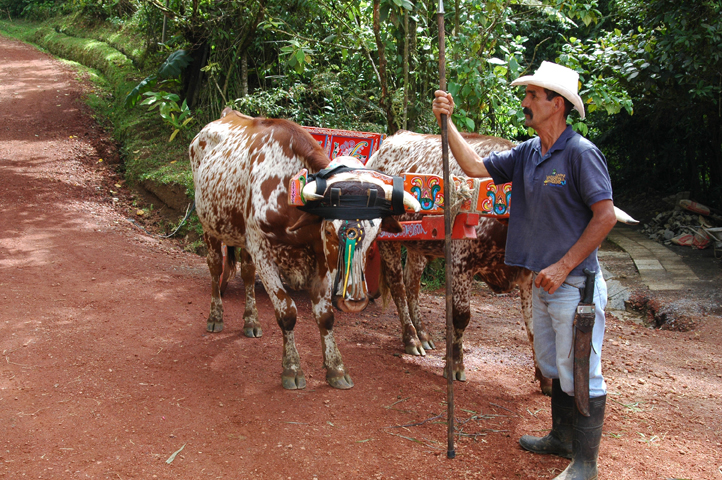 People
The Ticos are a mixed group. Though the majority of the country's 4 million inhabitants are descendants of Spanish immigrants, many families originated from other parts of Europe. In the lowlands, more people are mestizo, a mixture of European and indigenous blood, whereas the majority along the Caribbean coast are of African heritage. Economy The country is considered to be the most stable country in Central America and among the elite of Latin America. It abolished its army in 1949. Not having to spend most of its GNP on military expenditure, as other countries do, it has been able to offer its citizens universal healthcare, strong social support and free public education. It enjoys a high literacy rate (97%) and an impressive public healthcare system. Agriculture and tourism remain cornerstones of the economy.
Currency
The unit of currency is the Colon. At present there is 835 colones to £1. Notes can be withdrawn from the many ATMs using a UK credit or debit card. There is normally at least one in most main towns. Withdrawal amounts may be restricted to amounts lower than available in the UK. US dollars cash can be exchanged in banks and currency exchange houses. It is recommended to always have colones readily available in case dollars are not accepted. Most restaurants and tours generally list their prices in US dollars. Compared to the rest of Central America, prices in Costa Rica are relatively high, due in large part to the country's high standard of living. Typical Costa Rican food and produce is quite inexpensive, while imported products are priced similarly to US prices.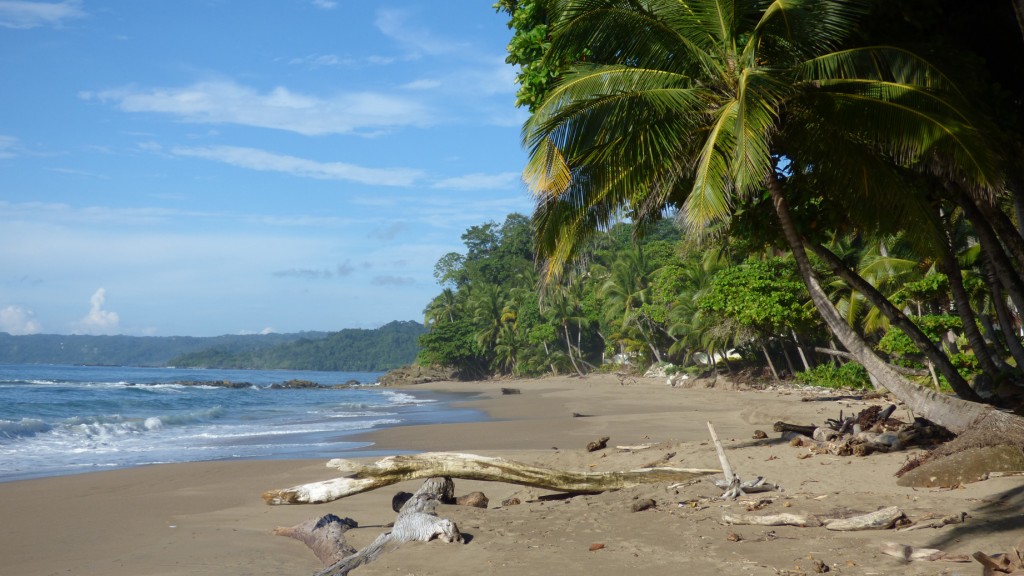 Typical Costs
• Accommodation – 3 star hotels start from around $40 USD per person per night
• Food – A very nice meal in a tourist area will cost around $ 20 USD per person. For cheap food, eat from the street vendors where snacks and light meals can cost as little as $1 USD, however be careful where you buy from.
• Activities – Entrance in to most national parks is usually around $10 USD with discounts available for students. Canopy tours and day trips are around $45 USD. A two tank dive can be between $60 – 100 USD. Surfing is about $20 USD.
Food and Drink
Local dishes are tasty and wholesome, such as gallo pinto (rice and beans). There are many Italian, French, Mexican and Peruvian restaurants in the main towns, where the food is good and $10 buys a tasty meal. Bocas, snacks such as ceviche (marinated and spiced seafood) and thirst-inducing deep-fried chicharrones (pork rinds), are usually served in bars. Costa Rican or 'Ticos' are beer drinkers and local lager style brews (Imperial and Bavaria) are readily available. Wine is not too popular and imported wines generally found in upmarket restaurants tend to be very expensive. Costa Rican rise early and go to bed early. Dinner in many places is served only between 6.30 pm and 9.00 pm.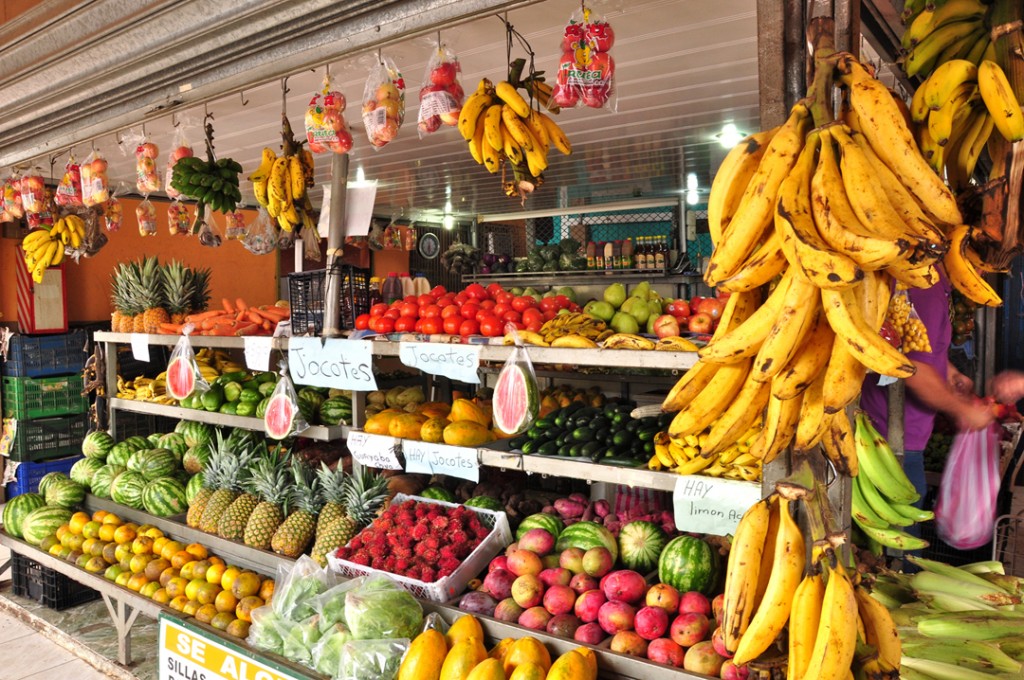 Combinations
It makes for an interesting trip to combine the wildlife of Costa Rica with the fascinating indigenous communities of Panama or the rich and colourful cultures and archaeological sites of Guatemala and Mexico.
Car Hire
In order to be independent, consider hiring a vehicle which will maximise your experience of the country and enable you to 'get off the beaten track', and the opportunity to explore remote National Parks and reserves. In certain areas there is no public transport apart from taxis. For our self-drive itineraries we include a 4X4 vehicle with full CDW insurance including Sat-Nav, unlimited mileage and an extra named driver on the contract. Road conditions throughout the country are quite variable. With the tropical climate and mountainous terrain, many roads are difficult to maintain, and many have never been paved properly. Relatively short distances can take many hours due to potholes or traffic, and some roads on the Nicoya peninsular are simply inaccessible during the rainy season when rivers levels swell.