Remote, spectacular and unique the Galápagos Islands are a once in a lifetime trip for anyone interested in the natural world. A UNESCO World Heritage site of 19 volcanic islands of varying sizes, located along the equator, 600 miles off the coast of mainland Ecuador. The diverse wildlife and dramatic landscapes exceed expectations, exciting even the most well-travelled visitors.
Discover ten curious facts about the Galápagos Islands in our interactive info graphic:
Their isolation is one of the main reasons the islands are so extraordinary; it boasts a considerable number of endemic species of flora and fauna. Due to the fact that a number of the animals don't have any natural predators (including humans), they are not afraid of people, which gives travellers the opportunity to see bizarre wildlife up close and personal. In fact, might you have to be careful not to step on a blue-footed booby with its egg in the middle of a walking trail!
Situated at the confluence of three ocean currents, the Galápagos Islands are one of the richest marine ecosystems on the planet. In 1835, the islands were the inspiration for Charles Darwin's Theory of Evolution. Among the endemic species are the Galápagos giant tortoise, terrestrial and marine iguanas, 13 species of Darwin's finches, the Galápagos flightless cormorant, and the Galápagos penguin (the only penguin species in the Northern Hemisphere).
Find out more about our Galápagos Islands holidays>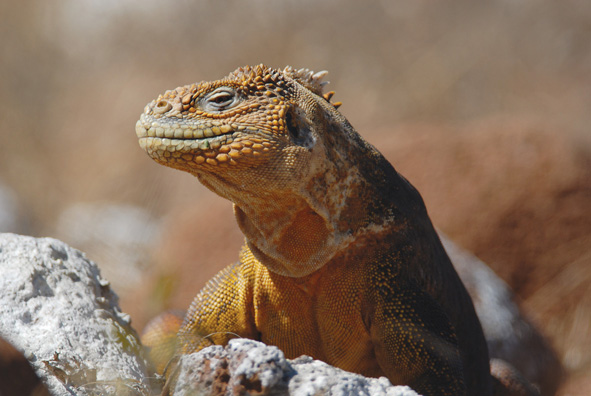 All flights from the mainland to the Galápagos (a two hour fifty minute flight) depart from Quito (touching down in Guayaquil) and land in Baltra (Santa Cruz Island) or San Cristobal. Upon arrival, visitors have to pay the Galápagos National Park Entrance Fee and a Transit Card fee of currently US$110 per person (payable in cash). When you book your trip with us you will be able to pre-pay this amount. Four of the islands are inhabited with a total population of around 30,000 people and over 120 rocky islets. The islands are surrounded by the 133,000 sq km Galapagos Marine Reserve – one of the largest marine reserves in the world.
Travellers can choose to see some of the Galápagos Islands either by taking a cruise or staying on a lodge on one of the inhabited islands. For travellers who don't like the idea of spending a few days on a boat and like to be more independent – a land based stay is a good alternative to experience the extraordinary environment. Lodges on the central island of Santa Cruz such as Finch Bay Hotel (close to the port town or Puerto Ayora) and the Galápagos Safari Camp in the highlands are both excellent options. Puerto Ayora is a friendly and bustling little port with good restaurants and sea lions who like sleep on the jetties! In March 2015 Scalesia lodge on Isabela Island will open offering a full programme of activities. Isabela is the largest island and can be reached by an inter-island flight or speedboat.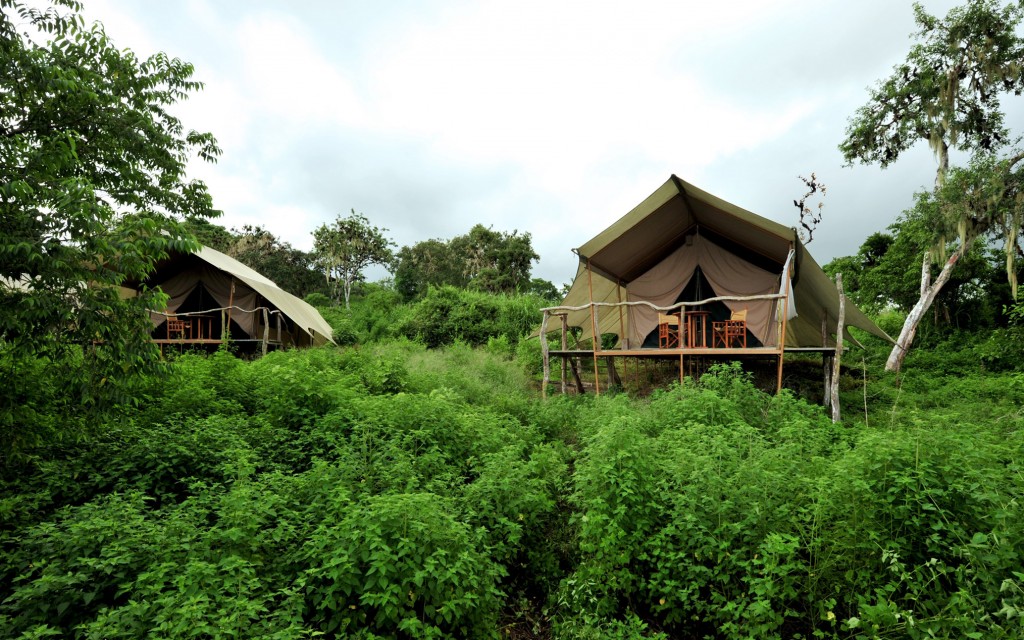 A cruise allows you to see some of the more far flung Islands such as Genovesa and Espanola. Genovesa is home to the large sea-bird colonies whilst Espanola is known for its waved albatrosses (April-December). The boats navigate during the night and you wake up at a new island. All meals are taken on board and daily group guided excursions are included. The majority of the vessels rely on engine power to get them between islands and there is very little actual sailing.
Choosing a cruise can be overwhelming as there are different itinerary durations and vessel types. Durations range from 3 nights up to more than a week; small, medium or large size vessels as well as different types – motor yacht, sailing ship and catamaran. The majority of the vessels sail on different days of the week which the rest of the itinerary has to work around. Cruise itineraries now focus either on northern, southern, eastern and western islands.
 Find out more about our Galápagos Islands cruises>
The Galápagos Islands can be visited the whole year round. The climate is sub-tropical and it is therefore never very cold. There are two main seasons: the warm and wet season from late December to June, and the cool dry season (overcast/stiff breeze) from late June to December, though these can vary from year to year. The warm wet season is characterised by sunny days with temperatures of around 30° and daily short, heavy rainfall, and a warm (20-25°) and relatively calm sea. The cool dry season generally has overcast days with temperatures of around 22° with occasional drizzle, and a cooler (18°), choppier sea (at its worst in late August and September).
Its mainly thanks to a huge conservation effort that travellers are privy to such amazing experiences as swimming with hammerhead sharks and turtles, and unique species of finches hopping onto their shoes. Due to limited numbers of vessels it is advisable to book at least 6 months in advance. We highly recommend that you combine the Galápagos islands with either Ecuador mainland or Peru.
Have you been to the Galápagos Islands? Share your experience with us in the comments section below or on our Facebook and Twitter profiles.