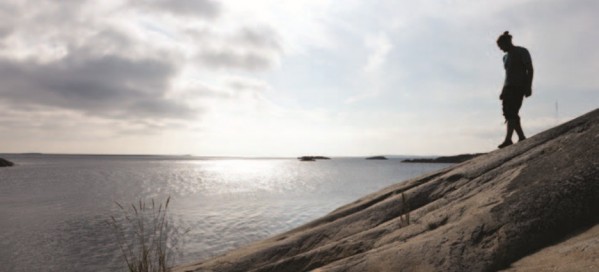 The island of Utö is barely 50 km from the bustling centre of Stockholm, yet for those who escape to its tranquil shores, it feels as though it's a world away. The 10 km-long narrow island has for many decades been a popular retreat for Stockholm residents, and it offers visitors a chance to combine the cultural and culinary attractions of the capital with a slice of the laid-back Baltic island life.
The main activity on Utö today is unmistakably tourism, but this hasn't always been the case, and some of the island's main attractions celebrate its industrial heritage. This was the site of one of Sweden's first iron mines, and while the mines themselves are now filled with water they have left an unusual landscape of man-made shallow gorges and waterways. There's a small mining museum which tells the story of Utö's industrial heyday.
Utö also served its time as a base for the Swedish army. Judging from the remaining evidence, the shooting range in the south of the island must have been an important one; take a walk or cycle ride around the area and you're quite likely to stumble across watch towers, tunnels, bunkers, and even the odd piece of used munition.
The 250 permanent residents of Utö now mainly make a living from tourism and fishing. Utö Värdshus is a landmark hotel and resort on the island, and boasts famous guests including Greta Garbo and artist Anders Zorn. Accommodation is simple, and the hotel is best known for the quality of its seafood. There's formal and casual dining, and even a nightclub with live music in the summer months. Those who prefer to take their dinner to the beach and enjoy it while watching the sunset (a proper Swedish picnic) can stock up at the grocery store and easily find their own bit of quiet shoreline.
There are few vehicles on Utö, and the most popular way to get around is by bike or on foot, with coastal paths and woodland to explore within easy reach of the harbour. Those who enjoy spending time on the water can rent kayaks and canoes and take guided tours which explore the coastline. The staff at Utö Värdshus can also arrange half-day and whole day fishing trips, which offer an alternative way of seeing this part of the archipelago, assuming you're not constantly trying to land a fish.
Even the ferry from Stockholm to Utö is an enjoyable experience, with the route passing through the archipelago of thousands of tiny islands on the 2- to 3-hour journey. Tickets for the boat can be purchased at the departure point.