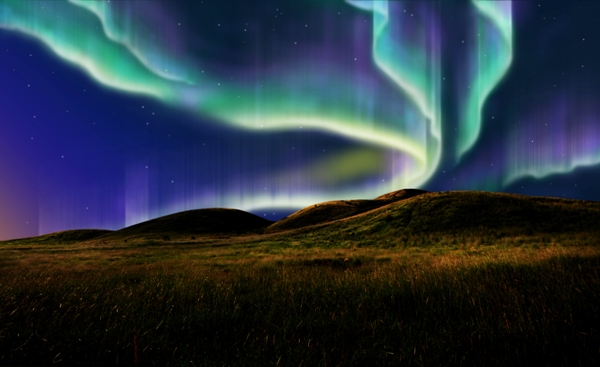 While the reason most winter visitors to northern Norway brave the chilly temperatures and long nights is to get a sighting of the mysterious aurora borealis (or Northern Lights), there is plenty to do in the region while you're waiting for nature's greatest light show to begin its performance. And with the right plans, you can be sure that even a trip without a successful aurora sighting will live long in the memory.
One thing to bear in mind is that however remote some of the areas of northern Norway may appear, there are many isolated towns and villages which still need access to the rest of the country. This means that many ferries operate year-round, snow ploughs keep the majority of the roads clear and shops remain open, despite the lack of daylight at the height of winter. And in recent years, tourism has grown too, with more and more options appearing to cater for those who have come to see the lights. It's even possible to enjoy winter drives on Norway's National Tourist Routes, all of which are designed to take in the best of the country's outstanding natural beauty.
Whale-watching is a popular activity, with humpback whales, fin whales and orca whales regularly spotted in the icy waters, as they feast on the millions of herring around the Norwegian coastline. Birds are present in abundance too, and sea eagles, cormorants and eider ducks make light work of the harsh environment in and around the Arctic waters.
Despite the winter conditions, there are plenty of opportunities for a brisk hike, with many popular walks climbing to look-out points from which to watch the Northern Lights. You just need a decent pair of boots with good grips (you can also buy snow grips to spread over your favourite hiking boots). Use a local guide when walking in the dark, and make sure that wherever you're staying there's always a hot drink and a warm room waiting for you when you come in for the night.
If you're not bothered about getting very cold and wet, an Arctic bathing experience might just be what you're looking for. In fact you shouldn't get particularly wet, and with the help of a thermal survival suit, you can take the plunge into the Arctic waters and bob around like a cork oblivious to the temperature of the surrounding water. The activity takes around an hour and a half and is definitely best completed with a rewarding dip in a hot tub.
Sunvil Discovery offer a 5-night 'Northern Norway at its Most Spectacular' itinerary which includes whale watching and the chance to swim in the Arctic waters.