Every two years a group of us get together and go somewhere different. Two years ago it was Colombia. At the moment we are in Chile – in fact, in remotest Patagonia.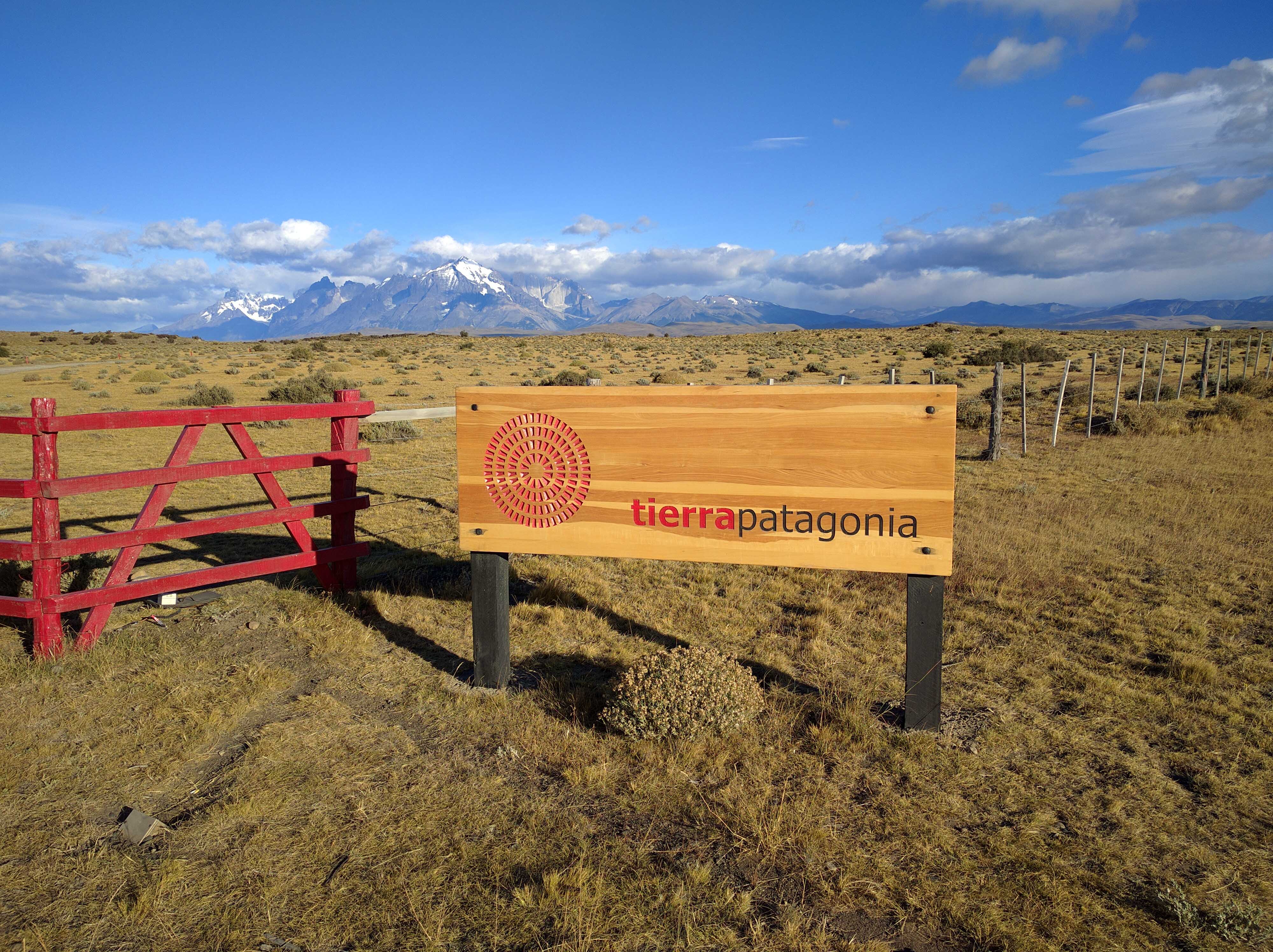 What everyone should know is that the harder a place is to get to, the more special it will be. The Tierra Patagonia Hotel is not easy to reach. From Santiago it is a three hour flight south to Punta Arenas, one of the most spectacular flights that anyone could experience, and then a five hour transfer back north to the Torres del Paine National Park and Lake Sarmiento, on the shores of which the hotel is situated. It's not cheap either – but the wow factor is sky high.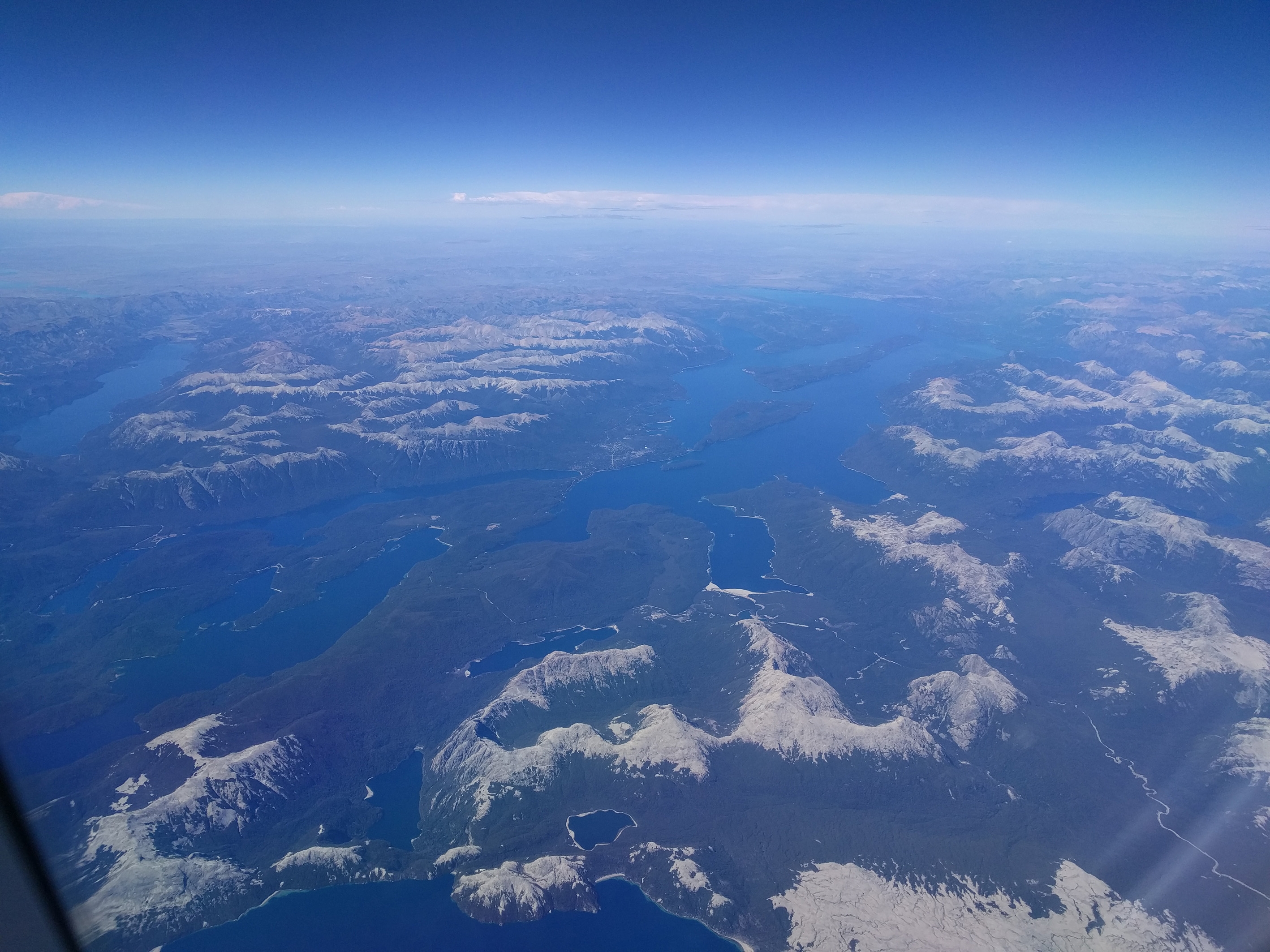 The hotel is so well designed that you just don't see it. Clad in wood, it follows the curves of the hillside and, from the bedroom windows, you have the most magical view imaginable – across the lake to the the jagged, snow-capped range of Torres del Paine and Cuernos del Paine. You feel as if you can almost touch them, but the highest peak reaches 2,400 metres into the sky.
The scenery is on a grand scale, alternating between tundra type vegetation, undulating hills, countless lakes and rivers and canyons carved by ancient glaciers. This is estancia country, and the estates stretch for thousands of acres. Cattle and sheep abound but all around are wild Guanacos, gently grazing with their young (chulengos), the alpha male standing on a rise above the females and their young, keeping an eye out for pumas.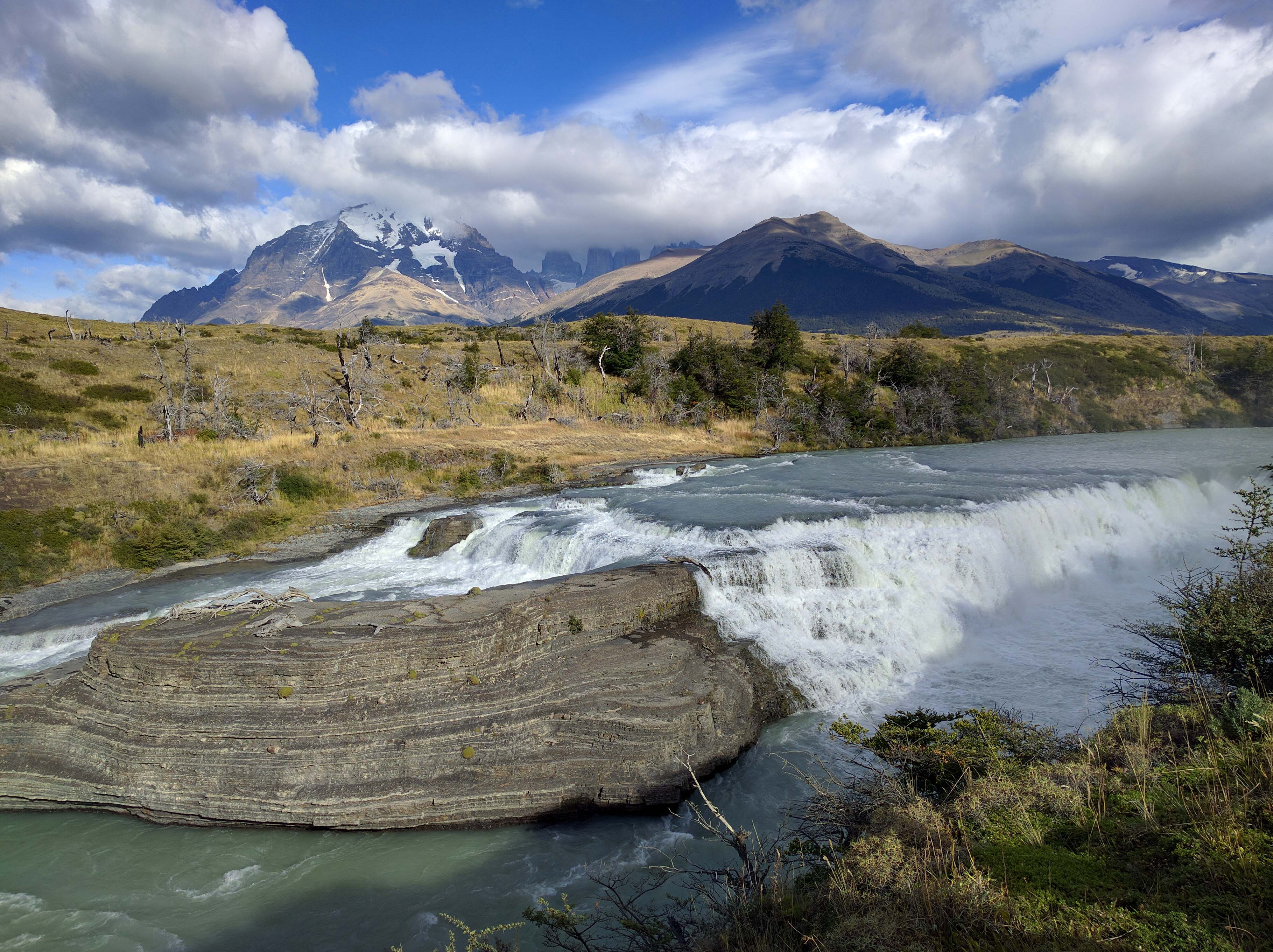 This morning, on a walking excursion, we were very privileged to see 21 condors circling over what must have been a nearby carcass. Some were a mere 40 feet above our heads. A fluffy fox sauntered by as if we were not there!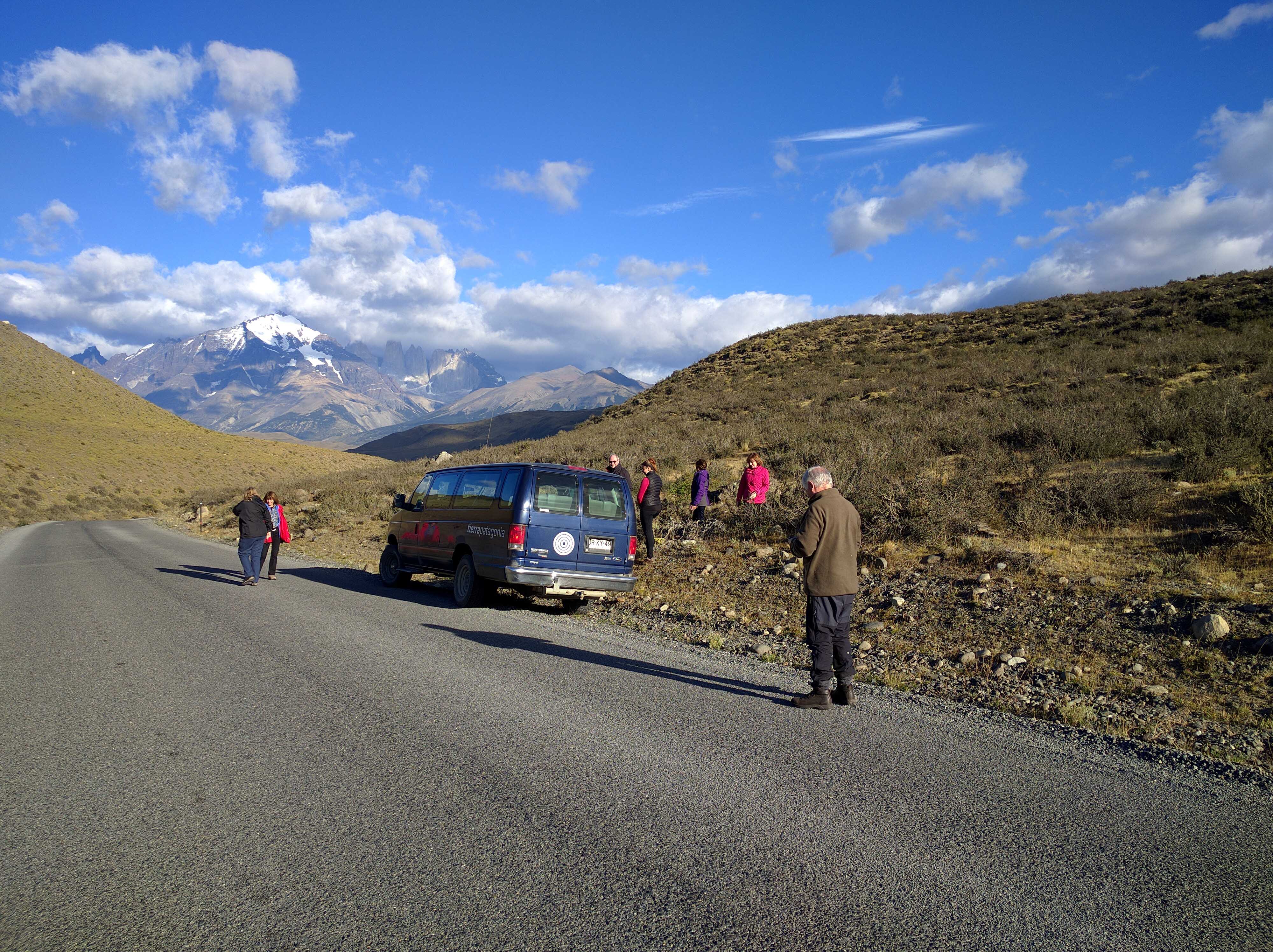 It's warm, too. These are the last days of autumn but it's 20 degrees and factor 50 is a must. There is horse riding, climbing, walking, sailing and a host of other activities – all included in the price – but you could just stay in this superlative hotel and do nothing but eat, drink and enjoy the scenery. The food is superb, so it's just as well that the activities use up some excess calories…
Humans are few and far between in these remote lands. This is pristine, untouched, virgin land and no words can adequately describe its beauty. It's a great joy to stay somewhere like this – a real travel experience.