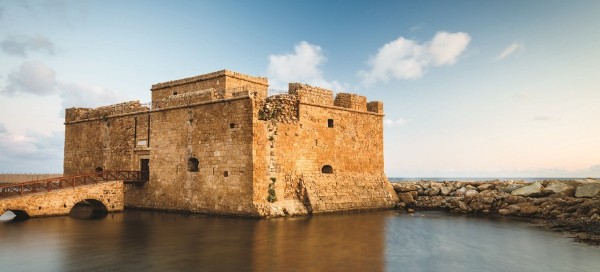 In 2017 Paphos, along with Aarhus in Denmark, will share the title of European Capital of Culture. The project was created by the European Union in 1985, and since its beginning the accolade has been awarded to over 50 cities across Europe. The idea behind it is to give different cities an opportunity to show off their cultural assets, and just as importantly to involve both citizens and visitors in the process of promoting a common European cultural identity. Traditionally the European Capitals of Culture have put on busy programmes of events aimed at locals and visitors, and many of the cities have seen a boost from the regeneration that has resulted from the publicity of having the Capital of Culture status.
The fact that Paphos is a city of culture has never been in doubt, thanks to its rich Ancient Greek and Roman heritage. One of main ideas for Paphos 2017 is that of the city as an 'open air factory' of culture. While this quite literally represents the city's historical attractions and the many outdoor events which will take place during 2017, it's also a metaphor for the other aims of the city authorities: to promote tolerance, acceptance, and inclusion of different cultures, ideas and beliefs. Indeed the motto for Paphos 2017 is 'Linking Continents – Bridging Cultures' referring both to its position as a geographical crossroads, and the organisers' aims to build closer links between Cypriots, including between the Greek and Turkish communities.
So if you're planning a holiday to Cyprus in 2017, what can you expect to see in Paphos as it celebrates its year as a European Capital of Culture?
The plans for Paphos to mark its big year are certainly ambitious. The city's parks, beaches and streets will serve as a giant venue for a varied programme of events which are aimed at promoting cultural exchange between locals and visitors, and among different communities on the island. Beyond the city there will be events across the wider Paphos District, from the wild Akamas peninsula to the Auditorium of Polis. And while Paphos will be particularly busy in the summer months, the Paphos 2017 programme will cover the winter too, with events moving indoors to the Municipal Theatre and the 'Old Power House' cultural centre, as well as smaller venues ranging from schools to hotels. Specific details of performances and artists will be revealed as we get nearer to the start of the festivities, which begin with a grand opening ceremony on 28th January 2017.
Previous European Capitals of Culture have benefited from increased visitor numbers, a boost in local jobs, and global promotion of the city as a tourist destination. Paphos will be working extra hard to ensure it reaps the benefits of its year in the spotlight.
Sunvil Holidays offer a variety of accommodation in Paphos, and in surrounding towns and villages.