Recently two articles appeared, one in the Independent and one in the Evening Standard regarding false websites which use properties belonging to genuine operators to populate fake sites and to lure unsuspecting clients to book.  Generally, these sites ask for a bank transfer and, once the money is transferred, the site and the money disappear. Last night (22 June) ITV's Tonight Show also highlighted these scams.
There are risks to booking holidays on the web.  Even if well-known sites like Airbnb are used, scammers still manage to divert funds into their own accounts.  The whole system is prone to fraud because it is so enormous and impersonal that it is impossible to police.  The Sunday Times carried details of yet another fraud when booking on the Airbnb site, with fraudsters persuading clients to pay via bank transfer rather than the normal booking process – yet another instance of money being diverted fraudulently.
Booking via a tour operator or travel agent on the phone may not be as exciting as feeling you have booked something all by yourself without being influenced – other of course than by computer software and the comments of previous guests – but it is more reliable.  And if something goes wrong, you get to speak to a human. Sunvil's reservations team is experienced; many have worked at Sunvil for some time and, if you have booked with us before, you will recognise their name and they will recognise yours.
Tour operators are governed by regulations, but the majority of online players and website platforms act simply as intermediaries, however big and powerful they are.  When something goes wrong they are very quick to point out that the contract you have is with the accommodation provider – not with them.  Nobody vets the villas which are featured by Owners Direct or HomeAway or Airbnb. It is the owners themselves who enter property details; they are not required to tell you whether there is building going on next door or anything else that may upset your holiday.  The description is the owner's and, of course, every owner believes that his/her property is the best!  It is also becoming increasingly evident that comments from previous occupiers cannot be relied on 100%.
When we feature villas in our GIC The Villa Collection or Sunvil Greece & Cyprus programmes, we personally inspect the properties; generally, the villas are unique to us.  We are technically the owner so, if anything goes wrong, you know who to moan to – and we accept full responsibility.
I speak to many friends and clients who book online and I ask them what action they take when something goes wrong with the arrangements.  Generally, it seems they take no action at all; it is too much of a bother, or they feel they will never get a response, or it's not worthwhile as they would have to take action against an owner based abroad, possibly in a foreign language with the added costs of translation. Unfortunately for us, our clients are very quick to point out any modest faults!
Will you pay more by booking through a specialist operator?  Sometimes yes, and sometimes no – but at least you know that, if we fall short of our promised standards, you will be able to tell us so and, because we value our reputation, we will take prompt action. Oh – and our package prices (including flights and transfers/car hire) are often way below the cost of the DIY option – AND they come complete with full financial protection.  We also, of course, save you a great deal of often-frustrating time spent in front of the computer screen.
As the old adage goes, you pays your money, you takes your choice…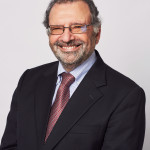 Noel Josephides
Chairman
Sunvil Group