Greek food has had many influences over the years. Today it's influenced by the surrounding Mediterranean with ingredients such as oils, herbs, fish, meats and cheese. The most characteristic and ancient element of Greek cuisine is olive oil, which is frequently used in most dishes. It is produced from the olive trees prominent throughout the region, and adds to the distinctive taste. Mezés, a collective name for a variety of small dishes are great for sharing. Keftedakia, or keftedes, Tzatziki and Greek salad otherwise known locally as Horiatiki all belong to an extensive list of mezzedes (appetizers) that are usually served at family gatherings or holiday parties.
To download your recipe card, follow the instructions below:
– Click on the recipe card image below – this will take you to a new page with the recipe card on it.
– From here right click on your mouse and click the 'save as' button.
– Save the card wherever you choose and then open it up.
– Once you have opened your recipe card you print it using your chosen printer.
– All you have to do now is go shopping!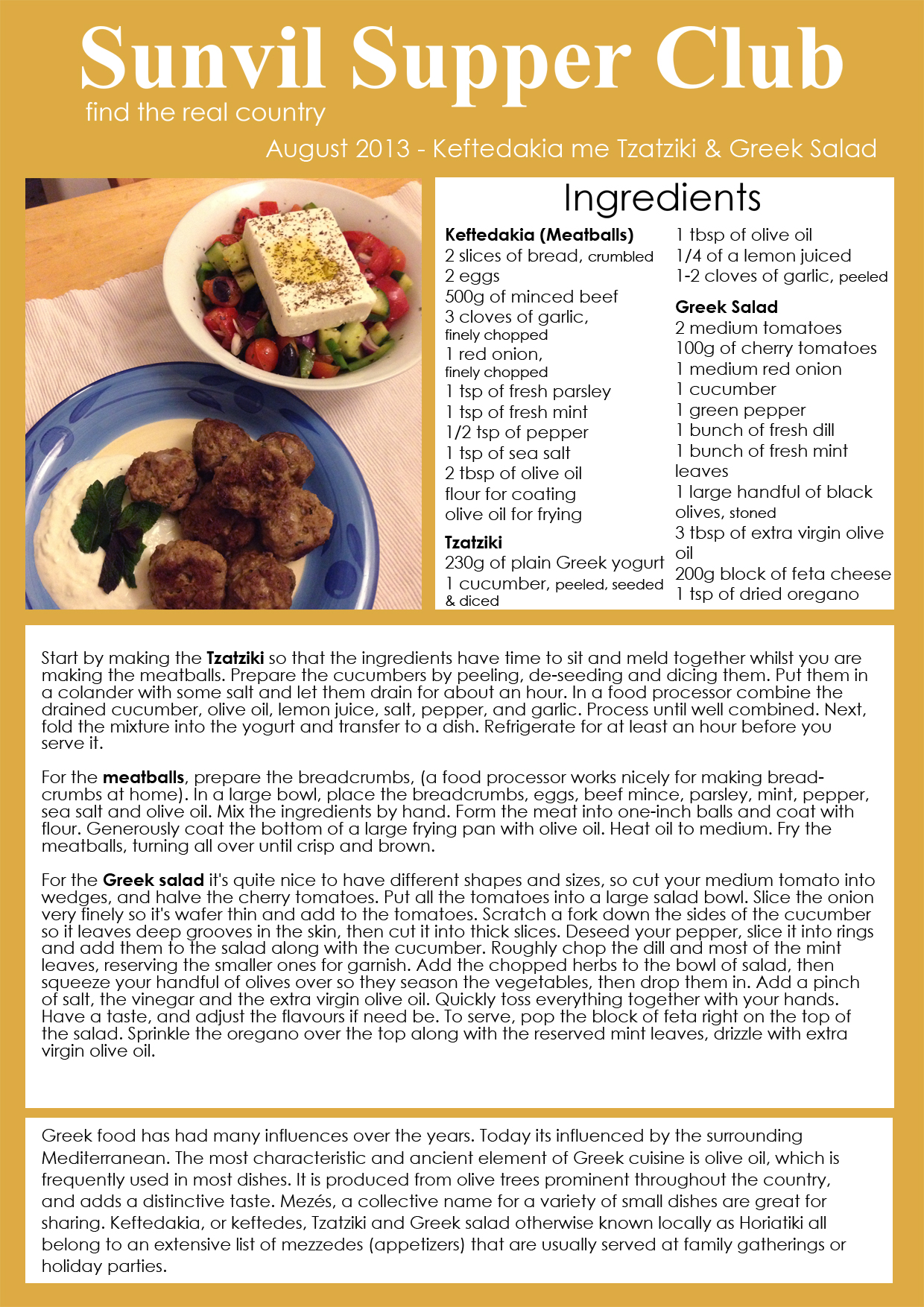 Alternatively, download the PDF version of August's Supper Club recipe card  by clicking here.
Are you a budding blogger? Or do you know anyone who is? Each month we get some bloggers to try out our recipes, and we're always on the lookout for more people to give us their feedback. If you are interested in taking part, or would like some more information please drop us a quick email, our address is info.supperclub@gmail.com.