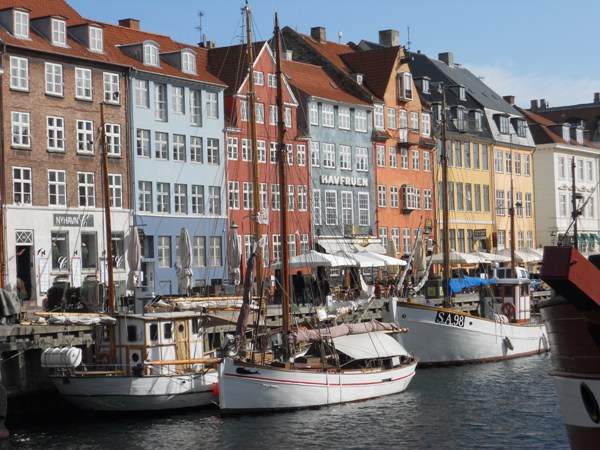 Copenhagen has, for several years, been growing as an increasingly popular city break destination. The Danish capital offers visitors a pleasing diversity of cultural attractions, along with one of Europe's finest selections of fine dining restaurants. And despite its rich history, it remains an easy-going city which feels far smaller than it really is.
There's more than enough in the city to occupy any visitor taking a typical city break, but for those wanting to get a glimpse of Denmark beyond its capital, the surrounding regions offer several enticing options. Here are 5 ideas for simple day trips from Copenhagen.
1.Hillerød
Around 40 minutes by train from the capital, this small city in the North Sealand district is best known for the magnificent Renaissance-style Frederiksborg Castle. Built by Christian IV in the 17th century, this imposing palace was created to show off his wealth and power. Within the castle you can see displays of modern art alongside paintings dating back to the 16th century, as well as grand baroque interiors and a maze of opulent rooms. The museum does its best to cater for children, with regular activity programmes which encourage them to learn about history while having fun. The grounds are lavish too, with ornamental ponds, formal gardens and a large lake.
2.Louisiana Museum of Modern Art
On the east coast of North Sealand and also around 40 minutes by train from Copenhagen is the Louisiana Museum of Modern Art. Housed in a building which mixes classic and ultra-modern architecture, the museum's collection includes works by Francis Bacon, Max Ernst, Andy Warhol, Henry Moore and Pablo Picasso, along with several temporary exhibitions featuring as-yet unsung artists. The museum's parkland is home to many of the museum's sculptures, and offers a peaceful coastal setting with views across the water to Sweden.
3.Helsingor
Still in the North Sealand district, Kronborg Castle is best known as Hamlet's castle from the Shakespeare play. Built by Frederik II in the late 16th century, it's a miracle anything still stands after a history of fire, bombardment and occupation. But survive it has, and it remains an imposing square fortress, surrounded by cannons and a solid wall. The halls inside the castle offer an interactive depiction of Denmark's golden era, and the palace plays heavily on the fame which Shakespeare bestowed upon it, with daily Hamlet tours and occasional on-site performances.
4.Roskilde
Around 25 minutes by train to the west of the capital is the city of Roskilde. Its main attraction is the Viking Ship Museum, which includes 5 ships excavated from nearby Skuldelev. The museum provides a highly interactive experience which celebrates the Danish maritime heritage, and even offers courses in sailing a Viking ship. The city is also home to the famous Roskilde Festival, an open-air music festival which takes place every summer.
5.Malmö
It's a little naughty to include a Swedish city in this list, but Malmö is so accessible from Copenhagen that it makes a very easy and fascinating day out. Once a gritty industrial city, Malmö has in recent years become a cultural hotspot, with a rich music scene (appealing to all tastes), some daring examples of 21st-century architecture on its skyline, and the pleasant buzz of a modern university city. Best of all, it's barely half an hour by train from Copenhagen, with several trains running every hour.