Originally from the state of Bahia in the northeast of the country. The dish evolved during the Colonial times when the Portuguese brought coconuts to the country. They planted the coconut trees along the coast to replace the wood that was taken. The African slaves also introduced palm oil to the culinary mix. It is served year round and Brazilians have been making it for at least 300 years.
To download your recipe card, follow the instructions below:
– Click on the recipe card image below – this will take you to a new page with the recipe card.
– From here right click on your mouse and click the 'save as' button.
– Save the card wherever you choose and then open it up.
– Once you have opened your recipe card you print it using your chosen printer.
– All you have to do now is go shopping!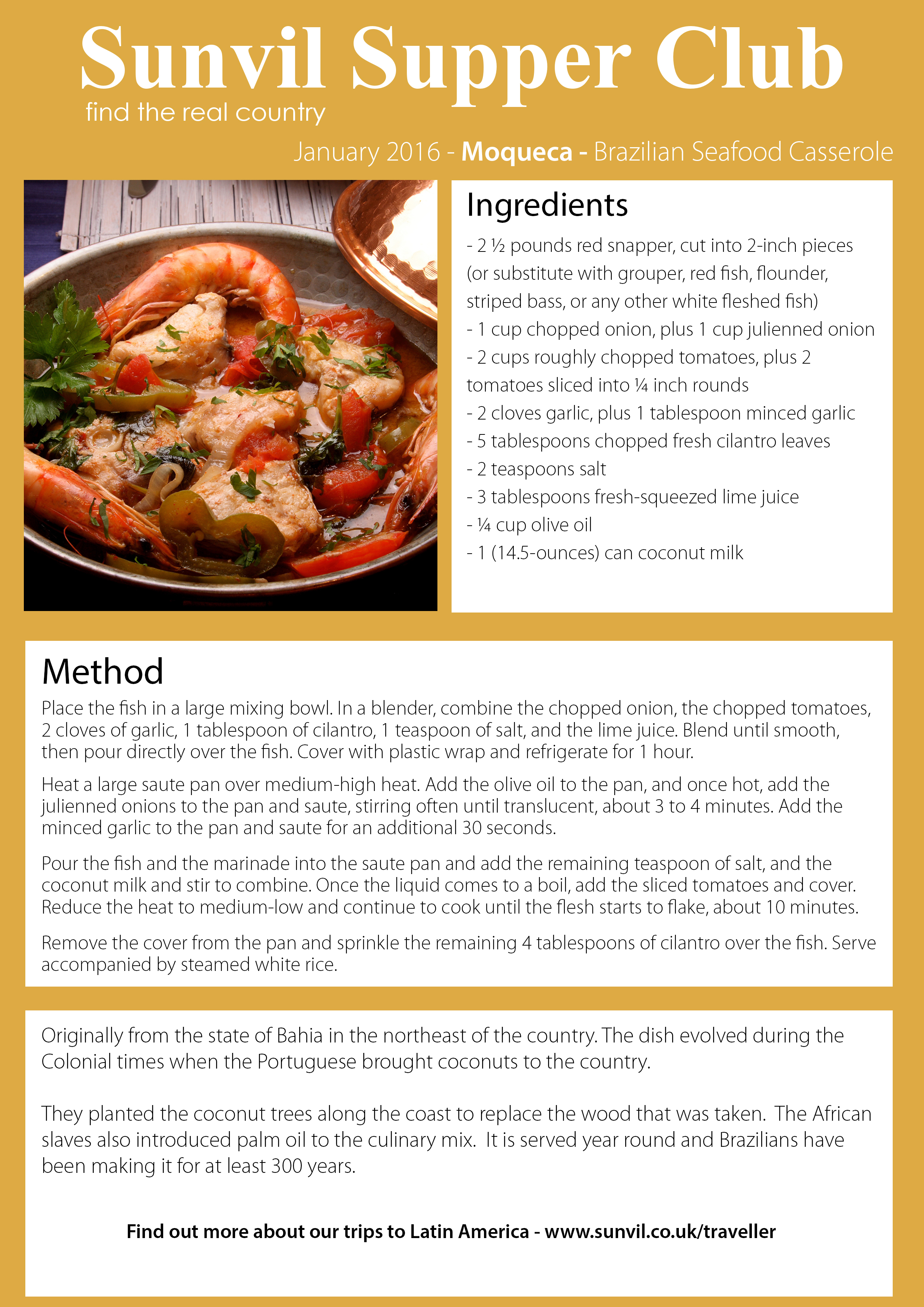 Alternatively, download the PDF version of January's Supper Club recipe card by clicking here.
Are you a budding blogger? Or do you know anyone who is? Each month we get some bloggers to try out our recipes, and we're always on the lookout for more people to give us their feedback. If you are interested in taking part, or would like some more information please drop us a quick email, our address is info.supperclub@gmail.com