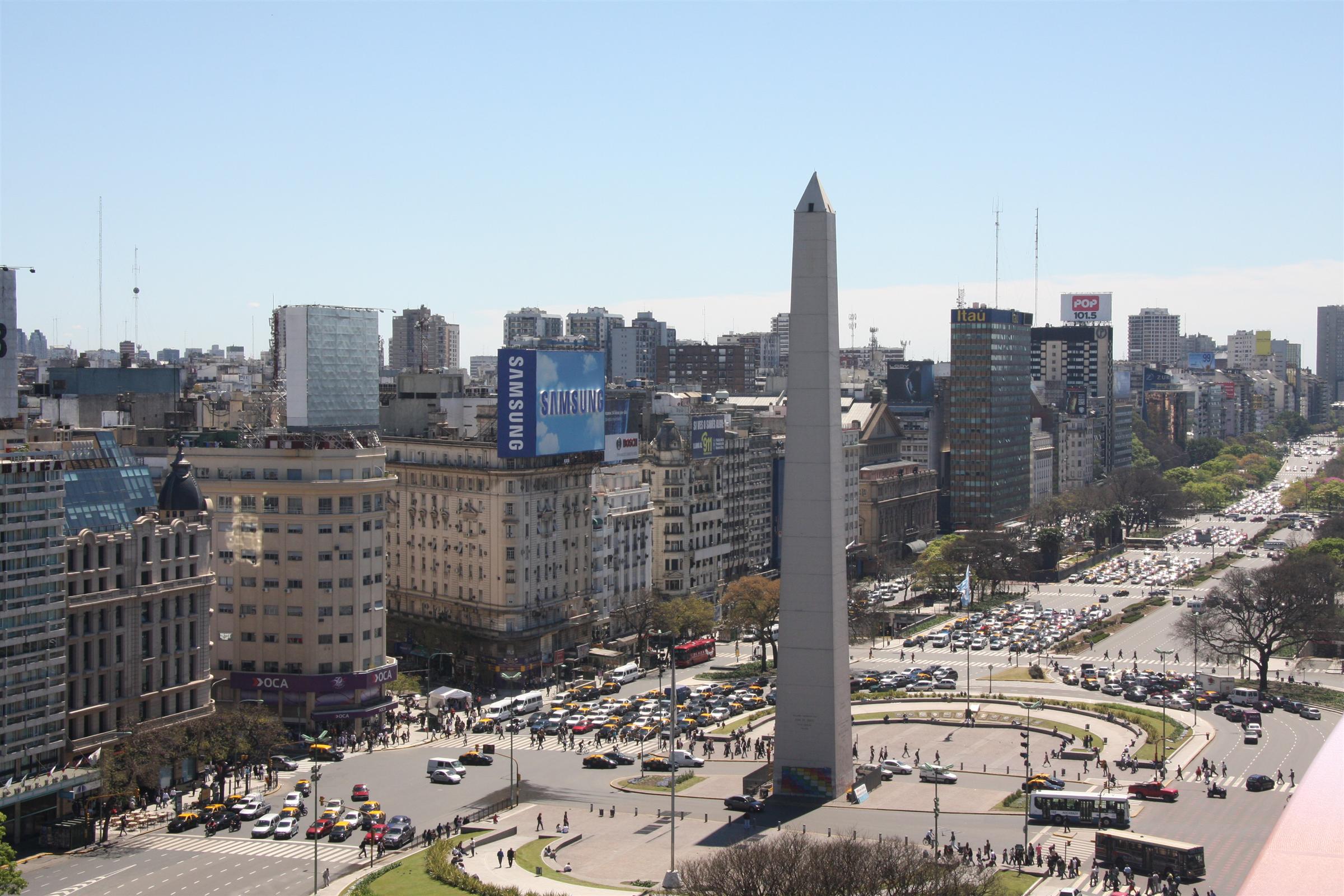 On 23 May, Argentina's most iconic 67-metre tall monument will celebrate its 80th anniversary. It was erected in a record time of just 31 days with 157 workers and it commemorates four key events in the city's history. The first and second foundings; the first raising of the flag in 1812; and the naming of Buenos Aires as Capital Federal in 1880.
It dominates the Plaza de la Republica at a busy intersection between Avenida Corrientes and 9 de Julio and is the centrepiece of a breathtaking cityscape. A fence surrounds the base of the structure, but you can still get close enough to observe the inscriptions at the base of the monument which reference the momentous events.
Unfortunately, the public are no longer permitted access to the small entrance door (on its west side) and 206 steps which lead to 4 windows at its peak, so most people can only imagine the spectacular view. An activist group poured paint from the top windows in the 1980's, which led to the raising of the fence and public closure. Millions of subterranean commuters scuttle underneath every day as several lines of the metro lie beneath the monument and are connected by a number of underground passages with commercial galleries.
In addition to its landmark status for tourists from around the world, the obelisk is also a magnet for local celebrations where passionate Porteños (locals) celebrate every time their favourite soccer team or preferred political candidate emerges victorious. On 1 December 2005 it was famously covered in a gigantic pink condom to commemorate World Aids Day.